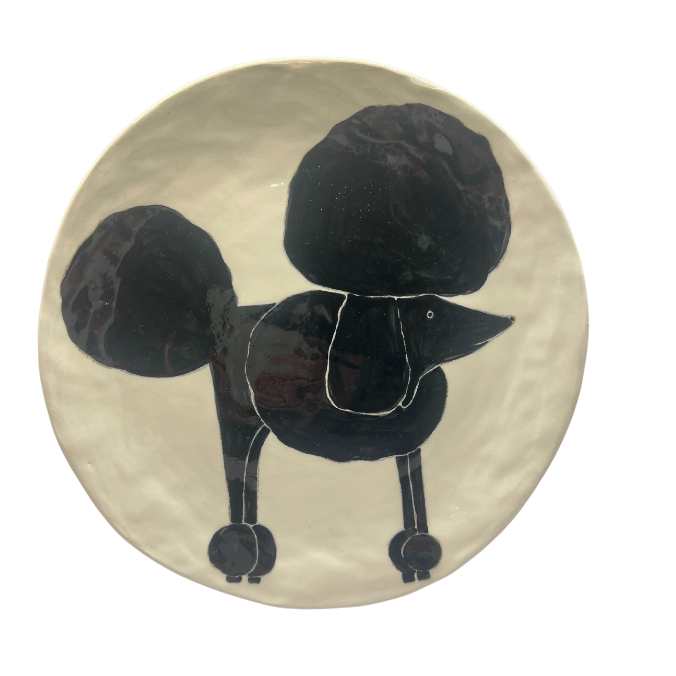 Ceramic Poodle Dinner Plate
A beautiful hand-crafted and hand-painted bowl made from high-fired stoneware.
Details & Dimensions
This dish is perfect as a dog water or food bowl. Please note that this product is hand made and slight sizing discrepancies may occur.
No molds or wheels are used in the lengthy, creative process.
Material: Ceramic
10.5"
Care Instructions
Dishwasher, microwave, and oven safe.