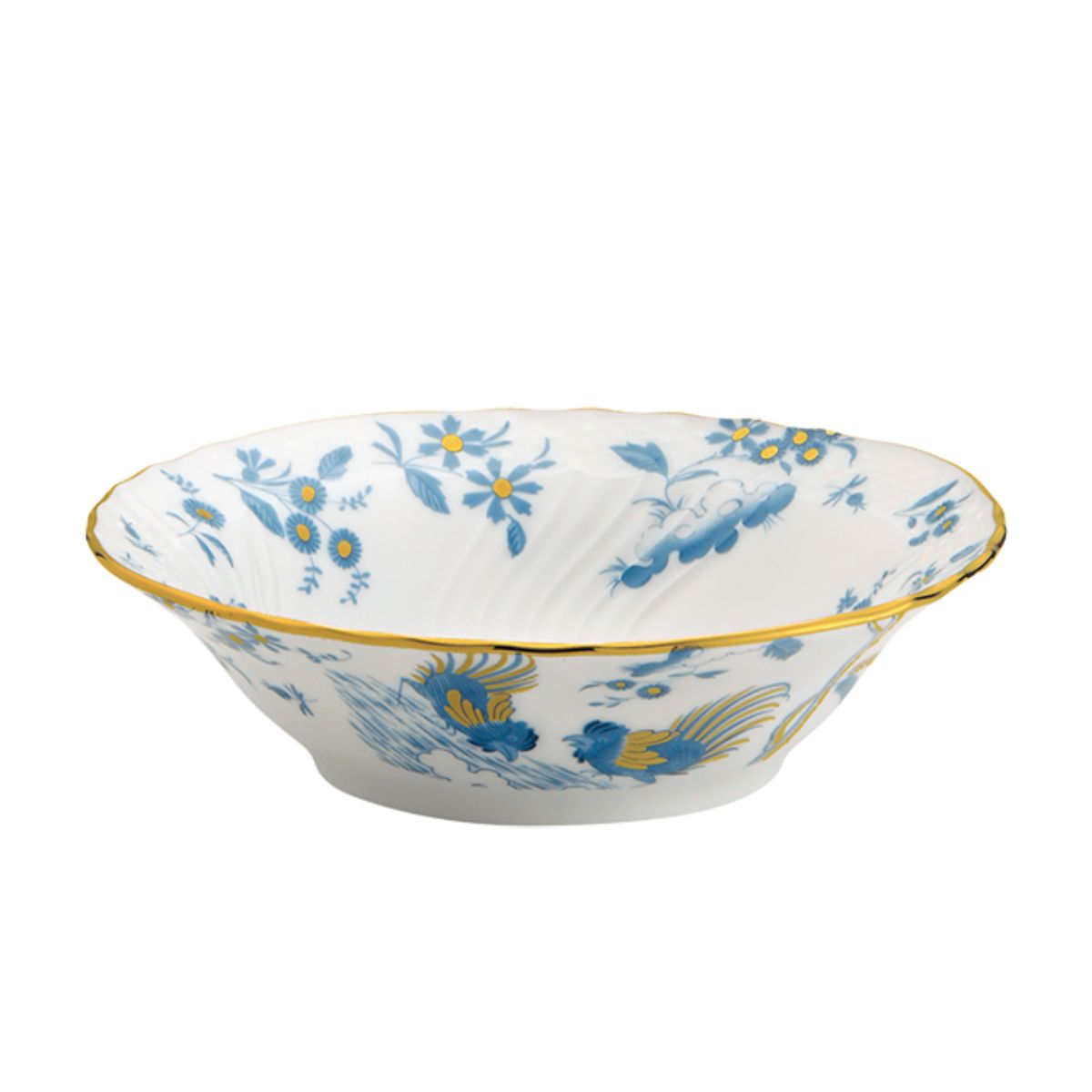 Fruit Bowl Ginori Oro Di Doccia, Blue
Timeless decorative symbols, figures of roosters Ji Ondori, and harmonic textures evoke the texture of ornamental carpets and celebrate the Oro di Doccia Collection as the value of art and a sense of continuity between tradition and modernity.
Please note: This item is a special order. Due to high demand, please allow 4-6 months to ship. Final sale.
Details & Dimensions
Decorated collections condense a very long tradition, memories, and presence of three hundred years of history. Pigments and precious metals are applied and drowned by hand on every piece.
The handmade finishing in gold will give preciousness.
The manufactured product is made from hard feldspar porcelain composed of quartz and Kalin feldspar using artisanal and industrial production techniques developed in almost three centuries of historical production. This entire process takes place from the first fire to the decoration, through various production cycles, at the end of which careful quality control certifies absolute purity and perfection. The attention to detail is the expression of know-how and a mastery transmitted over time by the master craftsmen of the Manufacture.
Handmade and decorated in Italy.
Material: Porcelain
6"
Care Instructions
Normal handwashing only. Porcelains should not be used in a conventional oven or indirect fire.