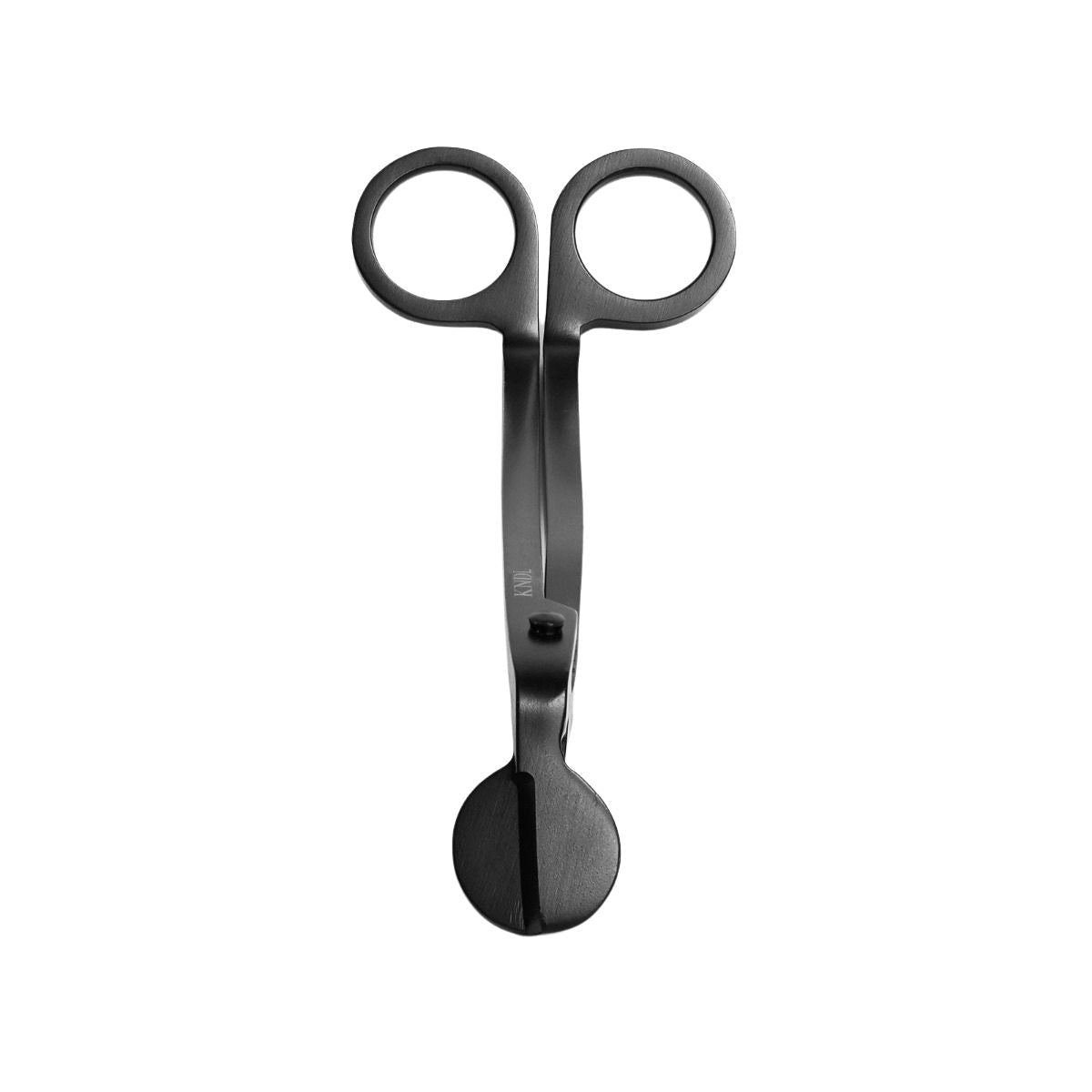 Trim wicks to keep them at their optimal burning length, helping candles burn cleaner.
Details
This Matte Black Wick trimmer works on both Wooden and Cotton Wicks. Trimming your wick aids in the reduction of soot and smoke that may occur when a charred wick is left too long.
Dimensions & Care
Make sure your wick is trimmed to between 0.12" - 0.19" (3.2mm-4.8mm) before lighting.
If the wick is too long, the wax will not pull up to the wick and will extinguish.
Before each use, make sure to gently snap off the ash or burnt wood along the top edge of the wick and then light as usual.
After long periods of burning, you may notice the flame height getting too low. If this occurs, tap / remove any excess ash or burnt wood along the top of the wick. The flame will then return to its proper optimal height.
Do not burn candles for more than 4 hours at one time.
Extinguish the candle when 0.5" (12.7mm) of wax is remaining
Do not let debris fall into the candle. Including the ash / burnt edges of the wick.
2" W x 7" H