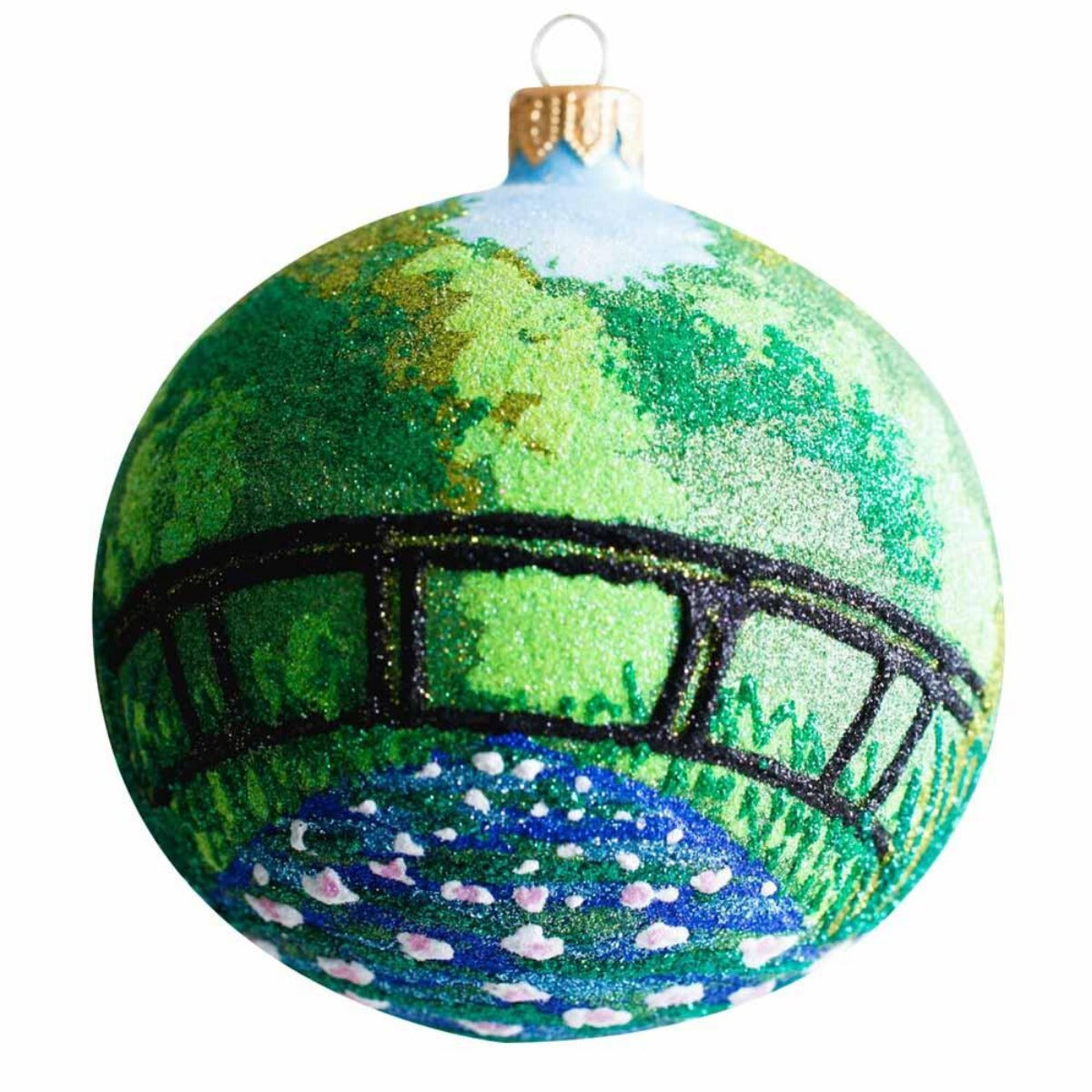 Monet's Garden Hand Blown Glass Ornament
Mouth-blown and handcrafted in Poland, these ornaments are simply gorgeous.
Details & Dimensions
Anyone who has been fortunate enough to visit Monet's famous home and gardens in Giverny, France, will recognize this rendition of the bridge over his pond and the famous water lilies floating on the surface. This ornament celebrates Monet's garden and is sure to please any lover of Monet's work, or of art or gardening in general.
TarHong's in-house creative team is advanced in understanding trends and developing collections. Thanks to the focus on trend-right patterns, innovative molds, and product design, they became one of the premiere leaders in custom, private label manufacturing, and design services. A combination of design and critical thinking is the key to our continued success.
Artisans in Poland paint each blown-glass ornament by hand, making this a truly special item.
Perfect for celebrating the holiday season in your home or as a gift to share with others.
Made from glass.
Approximately 4" tall.