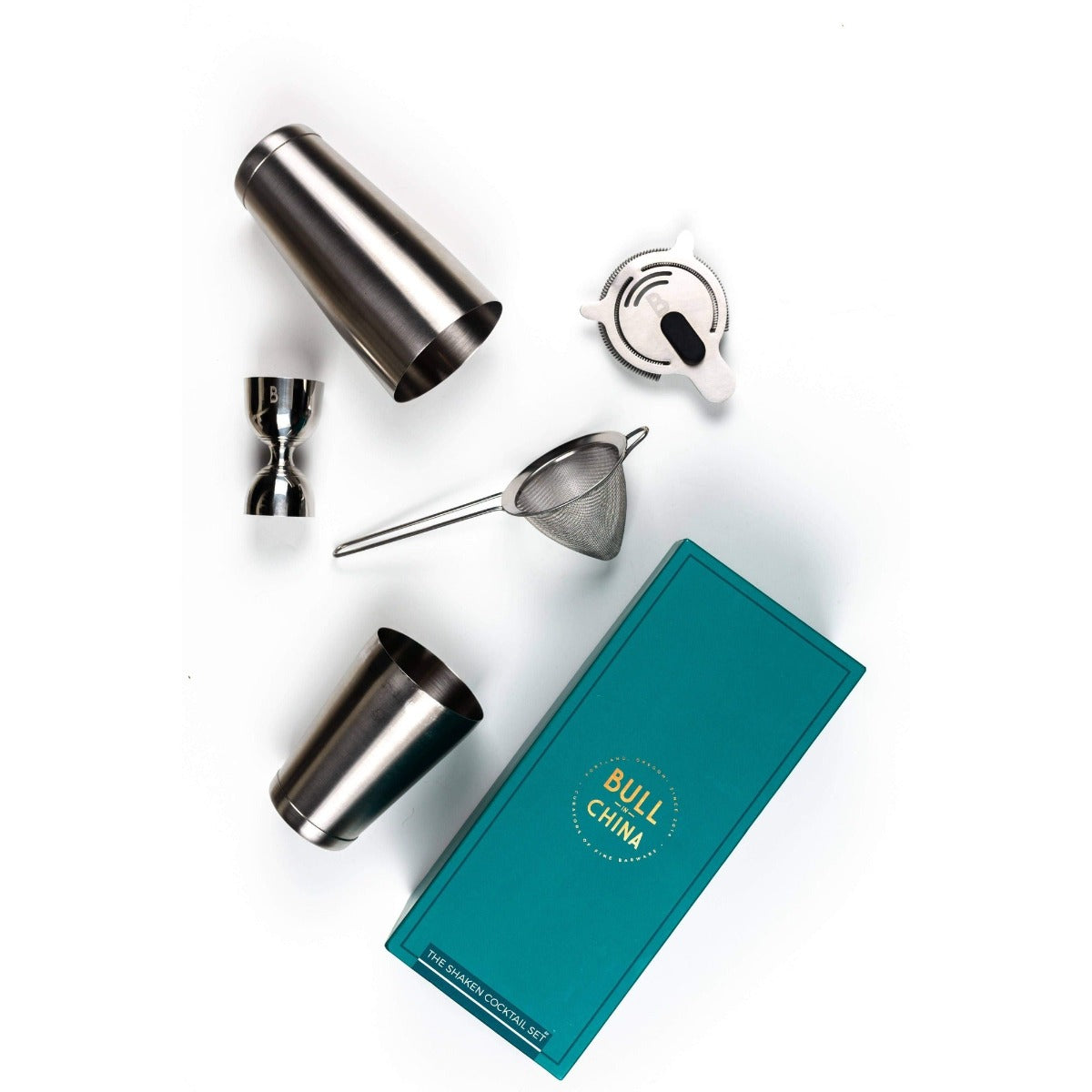 This shaken cocktail set is the perfect one-stop-shop gift for your margarita and daiquiri-loving friends!
Details & Dimensions
Each set includes a set of weighted shaker tins more specifically, a Hawthorne strainer.
These products are created to aim the finest hand-crafted barware to professionals and cocktail enthusiasts around the world. Each piece of barware is the result of long conversations with bar professionals far and wide, resulting in bar tools that are battle-tested and crafted to entertain for generations.
Shaker tins and Hawthorne strainers are both stainless steel, regardless of variation.
A 3.5" fine mesh strainer and a 2:1 bell jigger with internal measures (.25, .5, .75oz on the 1oz side, 1.5oz on the 2oz size).