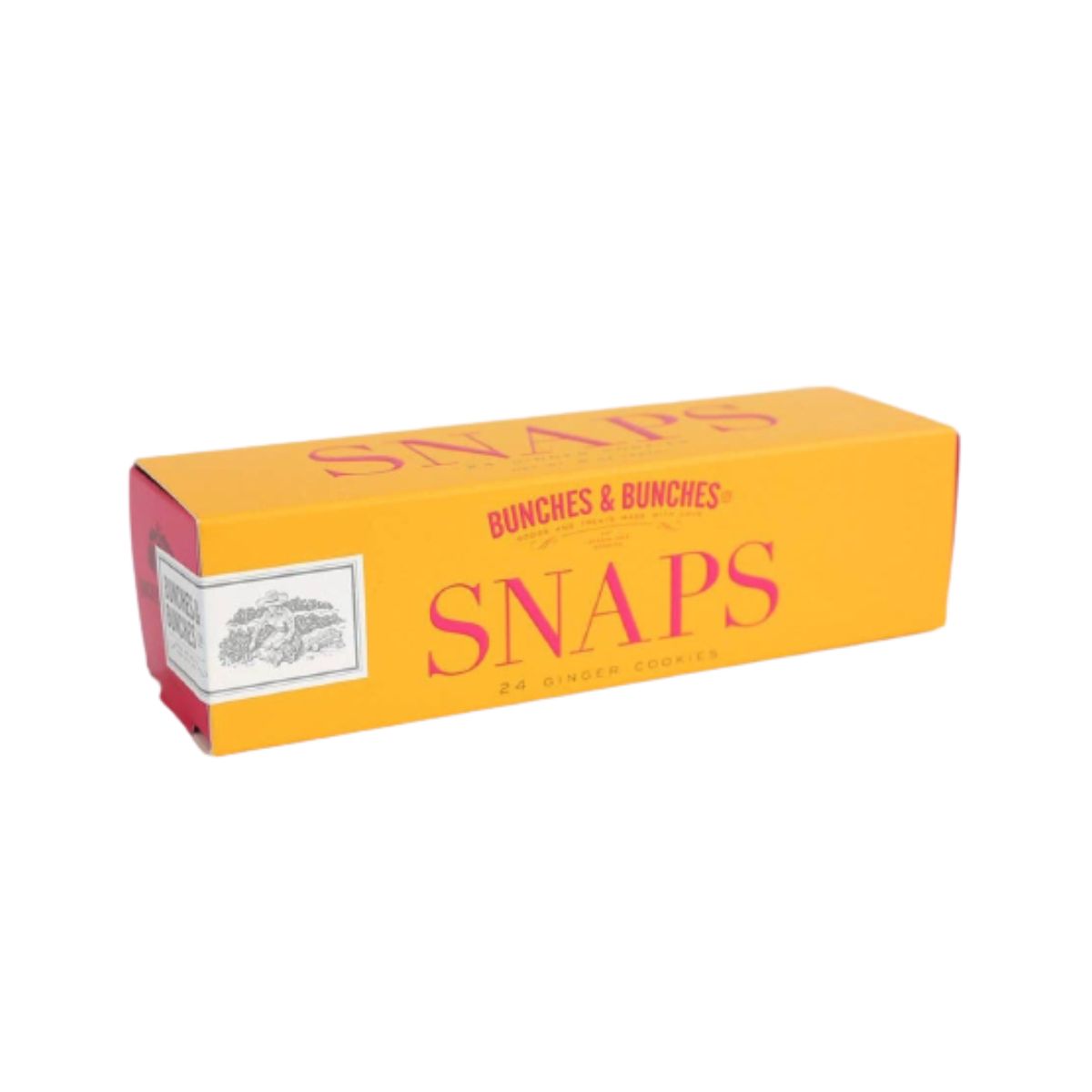 Every batch of Snaps - a ginger cookie for those who enjoy the spice of life - is full of bunches and bunches of love.
Details
These scrumptious ginger crisps have the perfect combination of sugar, spice, and snap. We hope that you will be delighted by this sassy version of this classic cookie. May you fall madly in love at first bite. Snap!
Small-batch ginger cookies, 100%natural, with no preservatives.
Content: Approx. 24 ginger cookies per container
Net Weight: 227g / 8 oz.