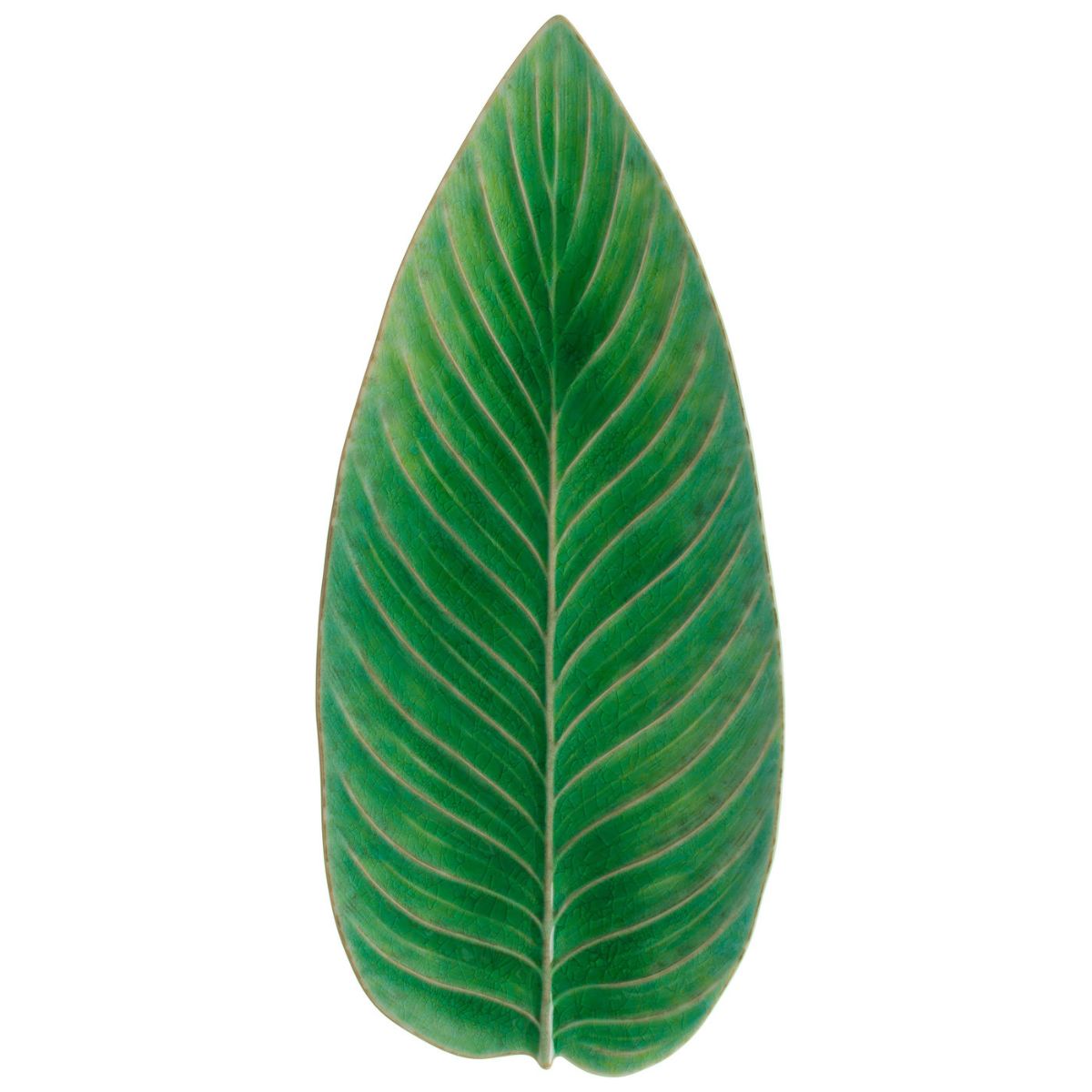 Strelizia 16" Leaf Platter
Designed by the prestigious French floral designer Christian Tortu, this collection is inspired by the French and Italian Riviera.
Details & 
Dimensions
By mixing the shapes and colors of its landscape, Tortu created a captivating collection by recreating the sublime features of this region.
Made following modern, environmentally safe production techniques, this fine stoneware range will enjoy pride of place on any table.
Created to be part of a fine stoneware collection that combines quality and design with the best in ceramic craftsmanship. This stoneware has been innovatively and sustainably produced from the best natural resources in Portugal.
Material: Fine Stoneware
Made in Portugal
15.75" x 6.75" x 1.5" H
Care Instructions
Microwave and dishwasher safe. As a precaution, we recommend washing oversized and more delicate pieces by hand.