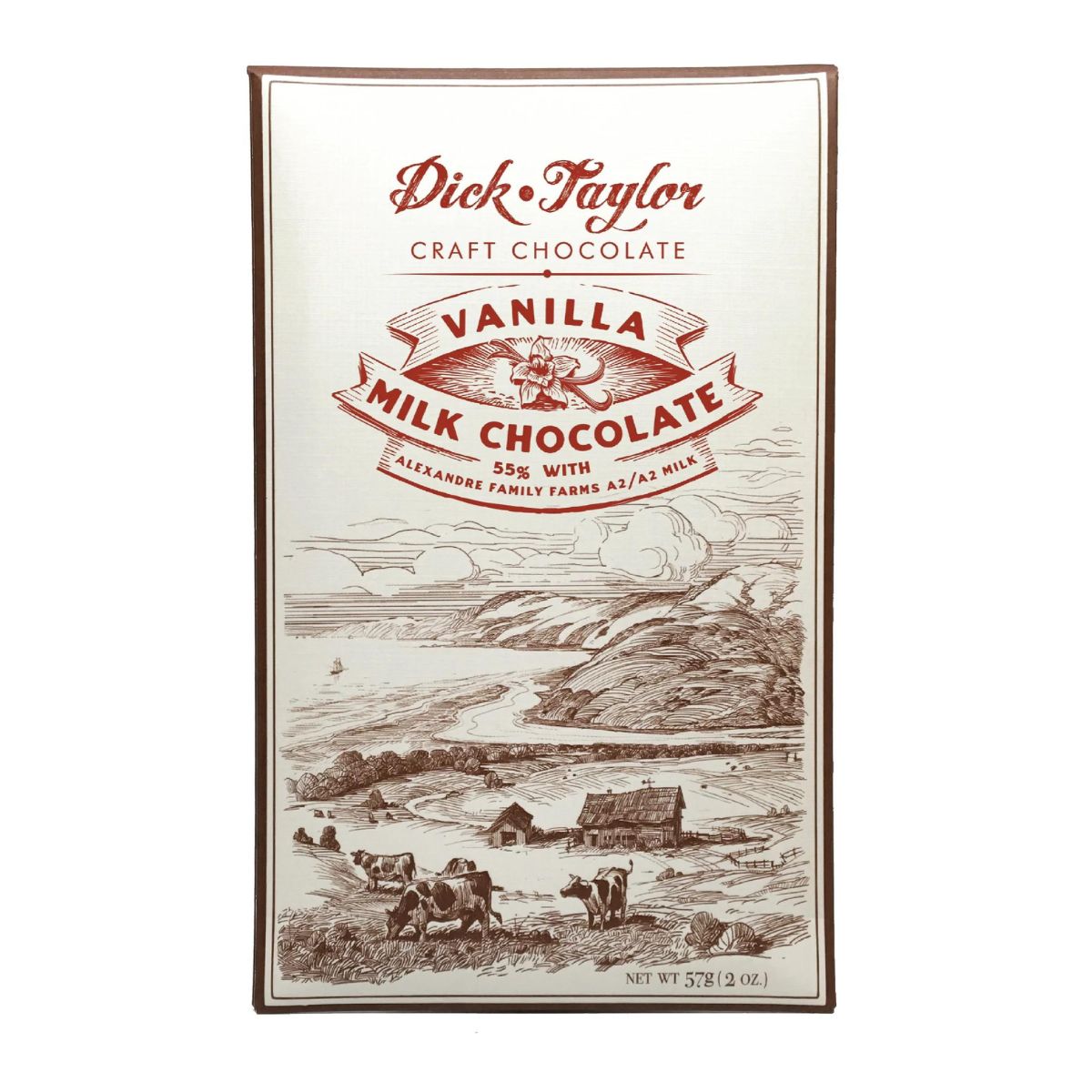 An exceptional milk chocolate with Madagascan vanilla beans. With the highest quality Brazilian cacao, and the best old-fashioned organic A2/A2 whole milk from Alexandre Family Farm, a deliciously creamy 55% milk chocolate has been created.
Details
Ingredients: Organic cacao, organic cane sugar, organic A2/A2 whole milk powder, organic cocoa butter, organic vanilla bean.
Origian Info: Brazil, Fazenda Camboa
Net Weight: 57g / 2 oz.
Shelf life: 18 months