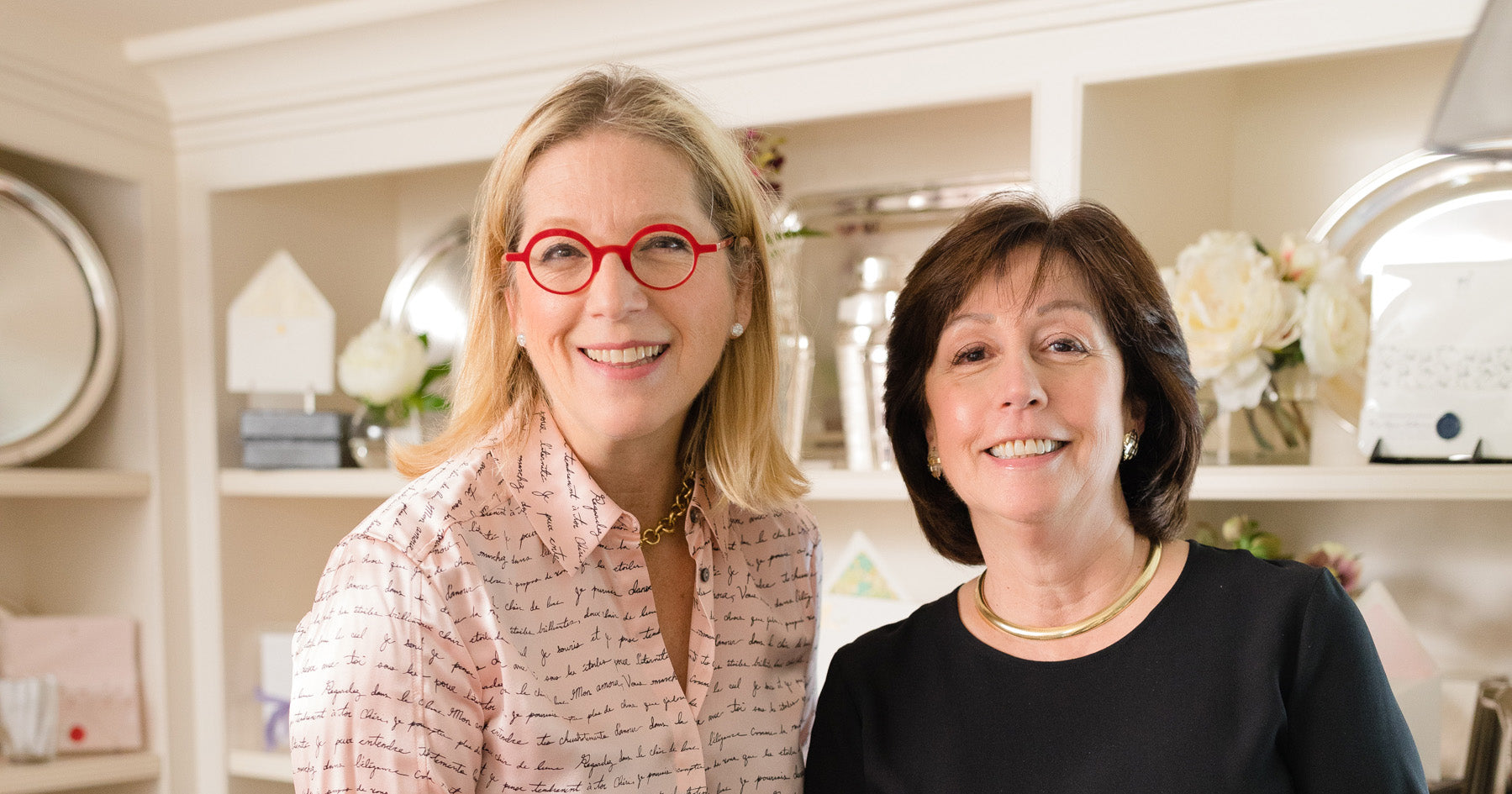 Our Customers Will Do Anything to Find Us!
Recently we had another return customer visit us at the shop with her daughter and future son-in-law, but boy did it take some time for her to find us. 
She had worked with the lovely Cindy at her previous shop in Darien and went looking for her when her daughter got engaged. She stopped into another stationery shop a few towns away to see if they could help her, but she was met with rudeness. But that didn't stop her. 
She returned to Darien and walked up and down the street, popping into various shops, asking if anyone knew where Cindy had gone and low and behold someone referred her to a sign in the deli. Voilà!  The poster she found there had all of the information she needed. She called us at the studio and made an appointment. We met with her and the lovely couple on a recent Saturday and, the Truly Bespoke invitation suite is now in design development. 
Good customer service goes a long way and customers remember when they receive outstanding customer service. We always aim to put a smile on our customers' faces and do everything we can to make sure they get exactly what they want, within their budget, and have a beautiful event! Thank you to all of the customers who have found us, continue to come back to us, and will find us in the future. We can't wait to help you. Because we know, when you get the details right, everything else comes together beautifully. And that is when something something wonderous happens.