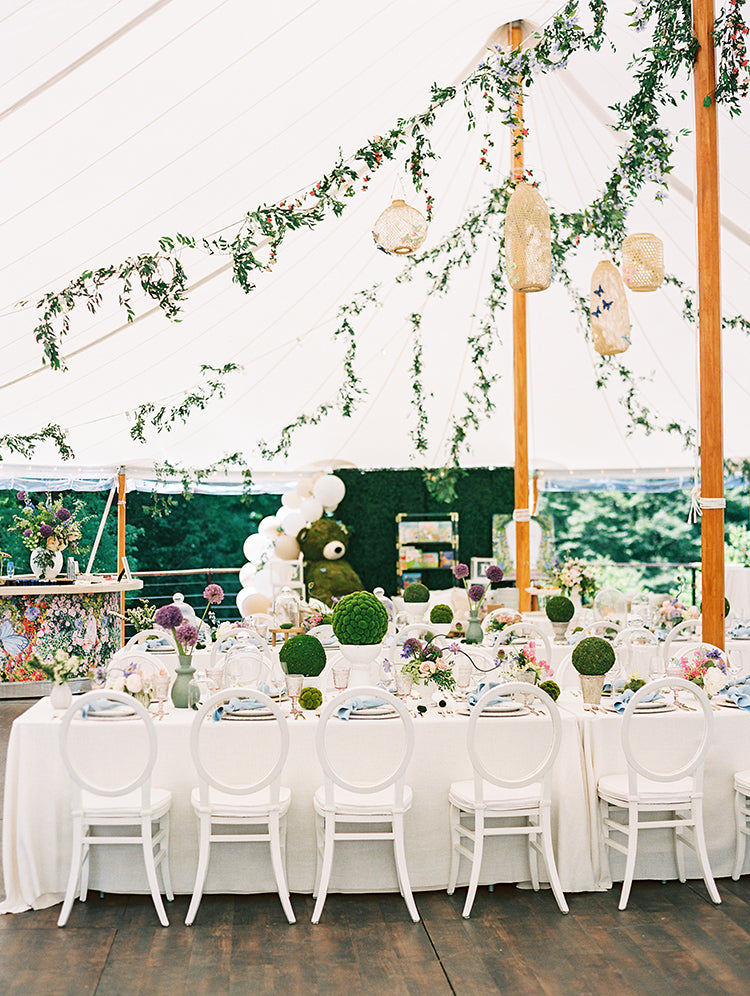 A Truly Bespoke Baby Shower for Baby P
This was the baby shower of all baby showers with a storybook garden full of details. Starting with the invitation and carrying the theme right down to the stir sticks  And the bar -  which was wrapped with the custom watercolor artwork from the invitation. Gor-juuuuus!
Scroll to see all the beautiful details.