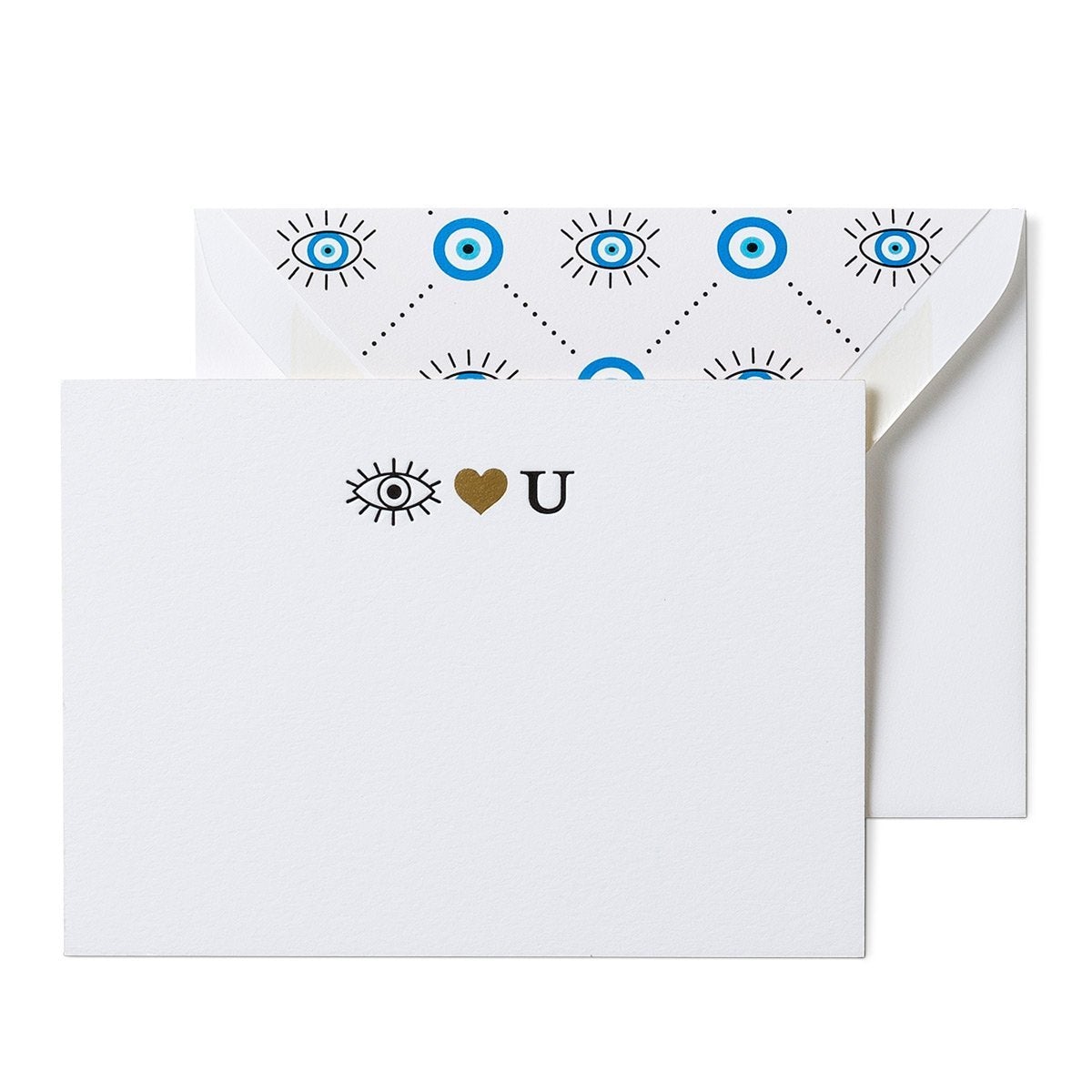 Bespoke Notes - I Love You
I Love you: Eye Love You - a wicked little wonderful twist on the evil eye. No bad juju allowed!
Card Details
10 cards in every set. Black Letterpress and gold foil. Bright white, cottony finish paper. Edge painted in gold foil.
A6 heavyweight cards 6.25" x 4.5"
Envelope Details
10 envelopes with Euro flap. Evil eye patterned liner.