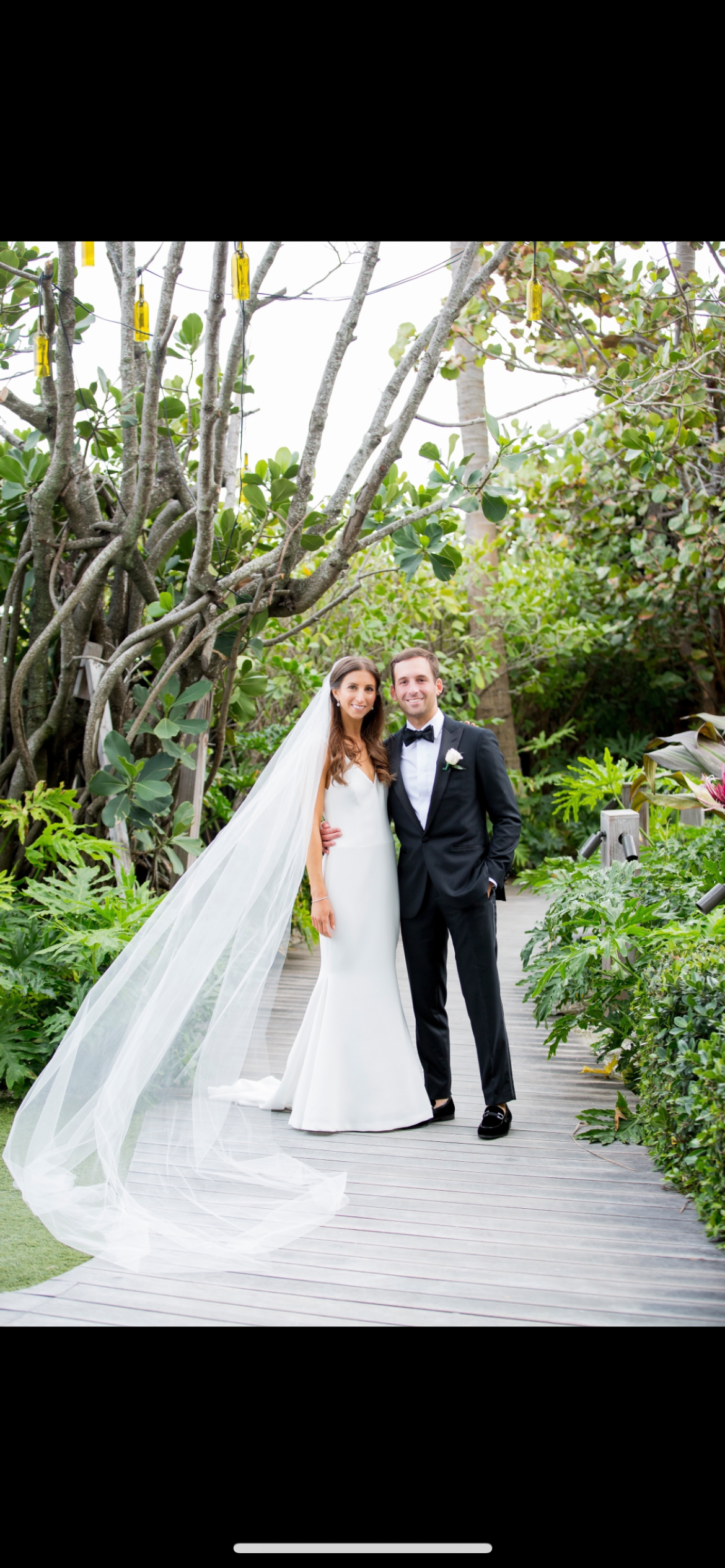 A Love Story: Britt + Brett (Married Almost One Year)
One of the best things about our job is getting to be a part of all of the love stories that come our way. Britt + Brett are just one of those special couples we were able to work with on their wedding invitations. They were married at a destination wedding in Miami in March of 2020. 
Britt + Brett
How They Met
"We met in middle school and were friendly throughout the years but didn't start dating exclusively until our senior year of high school."
The Proposal
"While on vacation in California, Brett planned a beautiful proposal on the beach in Malibu. He arranged for our table at the restaurant NOBU to not be ready when we arrived so the restaurant host, who was in on the plan, suggested that we take a walk on the beach while we waited for our table. Brett proposed on the beach and hired a photographer to capture the special moment! We spent an entire week in LA celebrating before coming home to NYC and throwing a fun engagement party to celebrate with our friends and family."
Best Wedding Memory 
"The best part of our wedding was having all of our closest family and friends fly down to Miami to celebrate with us for four full days. Our families and different groups of friends all got to know each other and by the end of the weekend it felt like everyone was best friends." See more details of their beautiful Miami wedding here.
The (Almost) First Year of Marriage
"It's been quite an interesting first year of marriage! Our wedding was March 7, 2020 - just a few days before COVID-19 lockdown. This first year has been extremely unique due to the pandemic, yet also really special since we have literally spent every single day together."  
The Future
What the couple looks forward to in the future is "Getting to travel the world together... starting with taking our honeymoon that was postponed!"