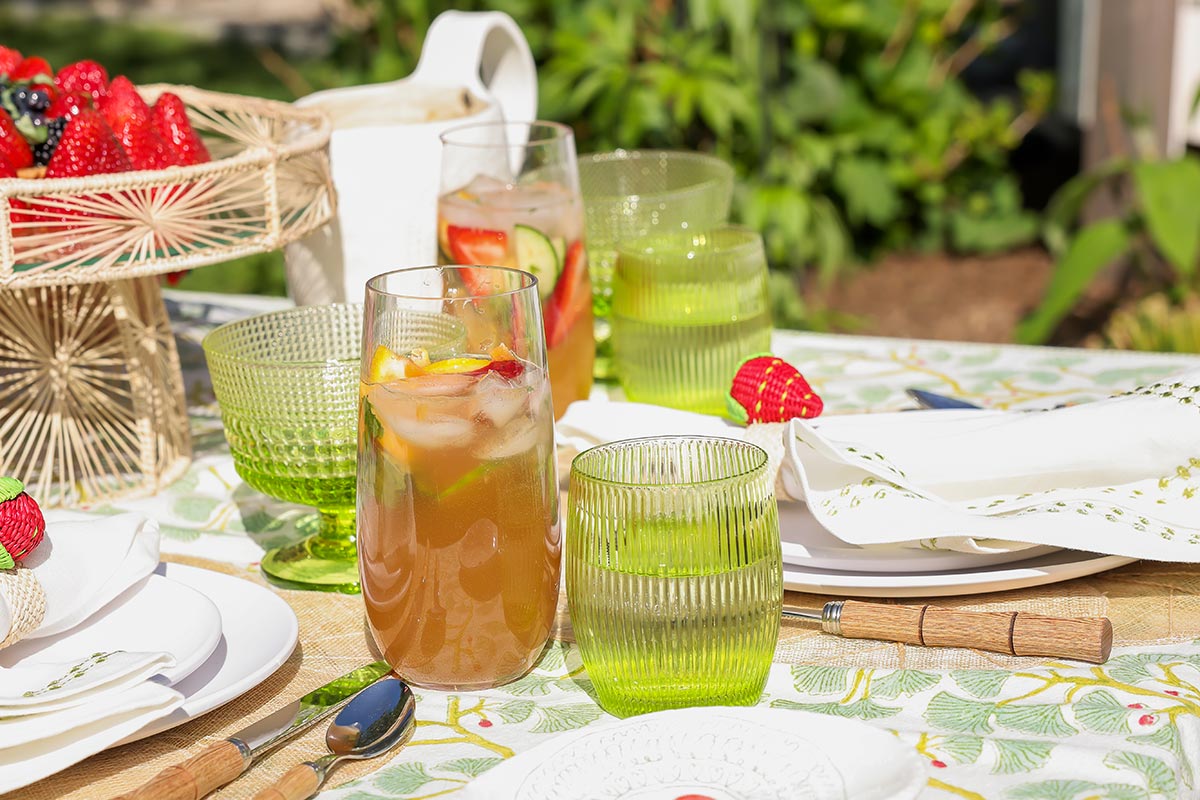 Garden Delights - Summer Entertaining!
I love entertaining in my summer garden. Whether it's an early morning coffee with a neighbor, lunch with friends, or dinner with family. I love using serving pieces that are colorful, easy care, and versatile. MIx up textures as well as colors - I use woven palm pieces, hand painted ceramics and bamboo inspired flatware.
Enjoy this wonderful mocktail from British chef and dad Jamie Oliver. Or if you prefer, for extra kick, add Pimms No. 1 Cup or Barr Hill Vodka
Ingredients
2 oranges
1 lemon
1/4 cucumber
1 handful of strawberries
4 sprigs of mint
1½ tablespoons balsamic vinegar
1 tablespoon apple cider vinegar
1 handful of ice cubes
2 1/2 cups lemonade
1 1/4 cups sparkling water
Steps
Squeeze the juice from one half of the orange into a large jug.
Cut the lemon, cucumber, strawberries and remaining orange into thick slices and add.
Finely slice mint leaves and add with the vinegar and ice
Top up with the lemonade and sparkling water and stir.
Pour into glasses and serve.
oxox Shari