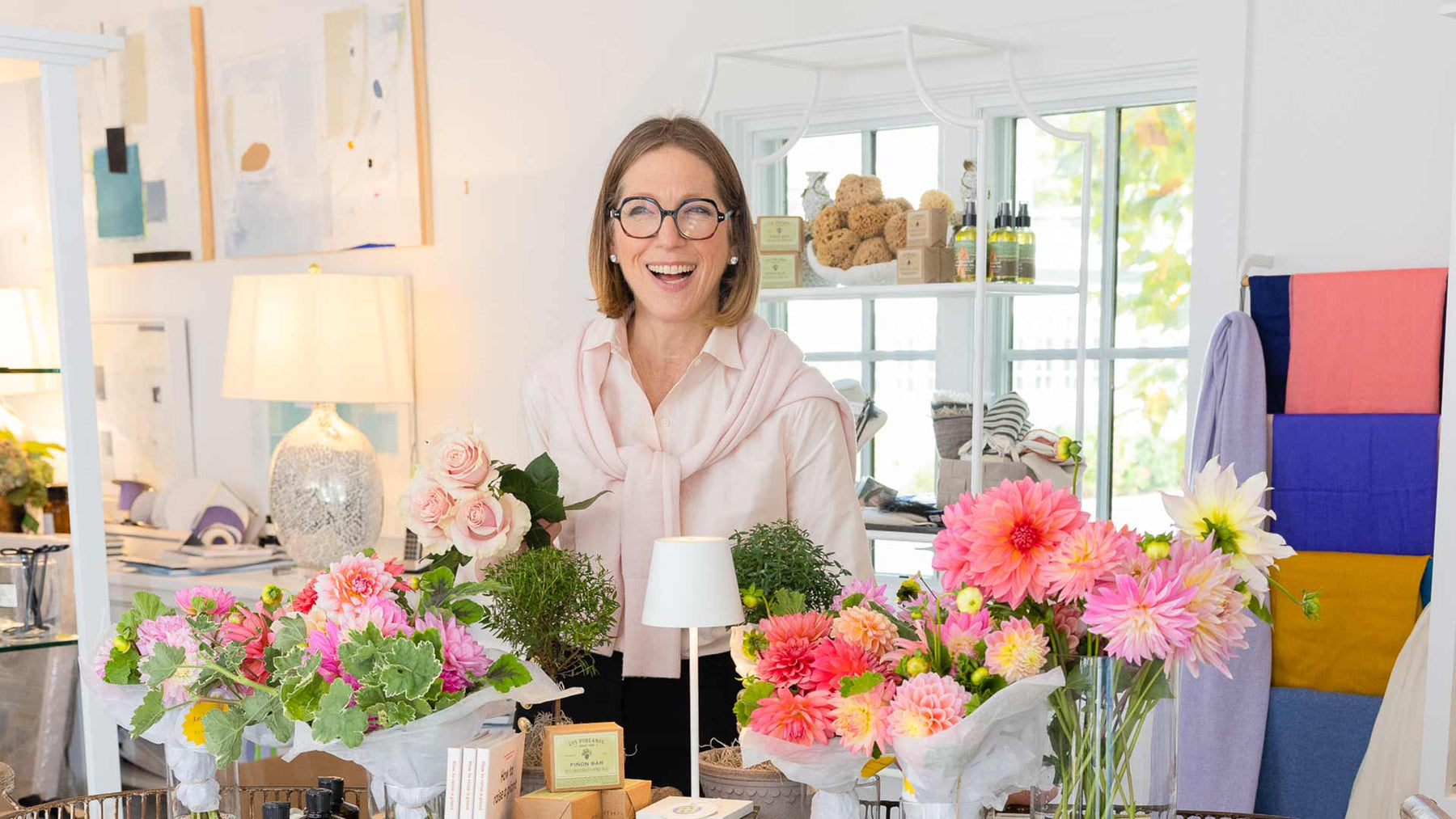 Flower Power
We're champing at the bit to bring the beauty of the outdoors in to share with our guests. Below are a few tips to help you enjoy the best of blooms this springtime – on your dinner table and all around your home.
Choose your vessel.
Modern
vases
come in such a variety, there's one for every occasion. William Yeoward features a lovely
fern pattern
reminiscent of the botanical designs of the late 19th century, while a honey-hued Ankole horn
baseline cup
might pair well with many settings.
Opt for
vintage silver
.
Instead of just rinsing out the plain, clear vase that came with your Valentine's Day roses, consider a legacy piece. A
creamer
or
cocktail shaker
might suit pretty foxgloves and other English garden favorites, while an angular
coffee pot
might pair well with more dramatic branches of redbud, pussy willow or forsythia.
Vintage Silver
Mix and match.
Let your tableware, linens and decor inspire you. At the market, combine two or three bunches of blooms reimagined in your own unique arrangement.
Flowers should make sense, not scents
. While you and your guests may adore gardenia, hyacinth and paperwhites, their heady aroma won't mix well with your menu. Be sure to pick blooms prized for their beauty on the dinner table and leave their more odiferous bedmates to the living room side table.
Handmade Ceramics
Daffodils stand alone.
The lovely yellow harbingers of spring hide a secret: The slimy sap they secrete when cut contains an alkaloid that causes other flowers to wilt. This is particularly true of lilies and roses. If you choose daffodils, make a statement with an ample bunch that goes solo.
Height matters.
An arrangement destined for the dinner table should be just high enough to admire, not so high it hampers conversation. Test out your arrangement ahead of time for an easy, enjoyable evening.