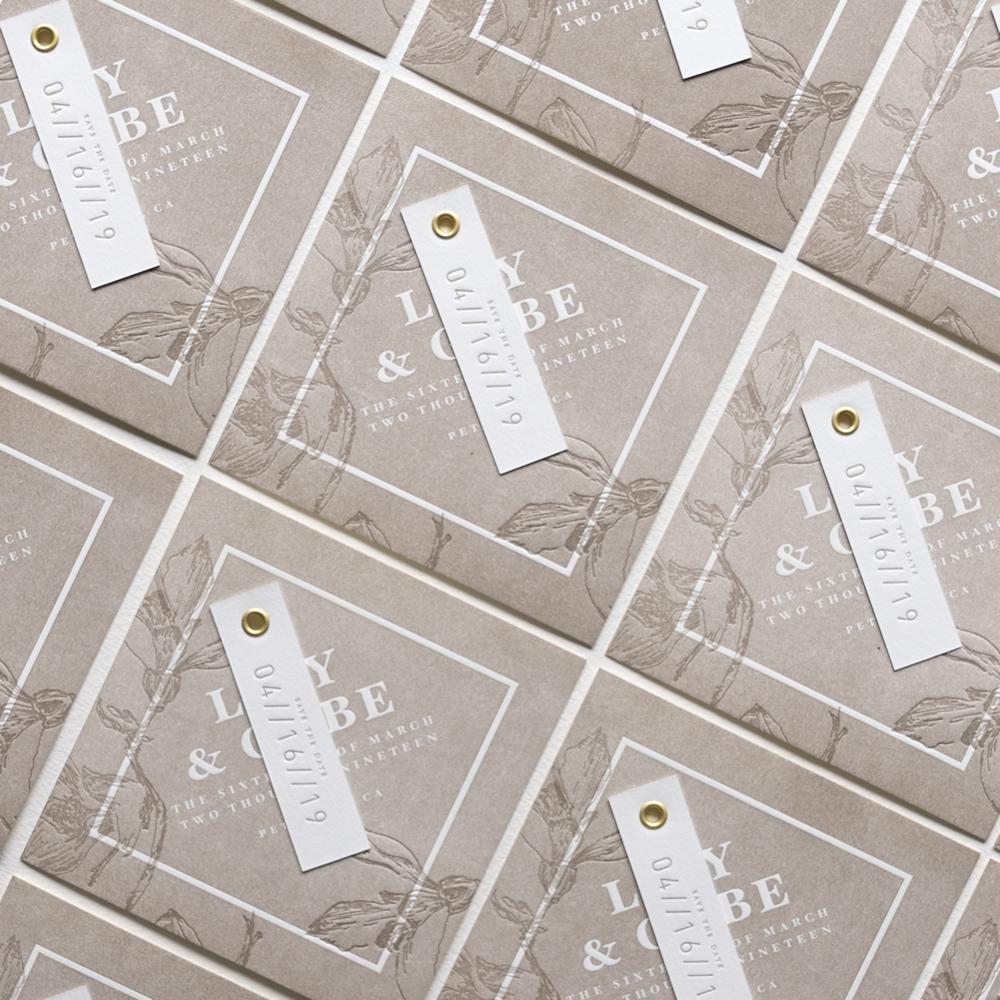 10 Do's and Don'ts of Save The Date Cards
We receive a lot of questions about Save The Date cards - when to send them, how to create them and what etiquette to follow. We found this great article on The Knot that listed some key points on the "Dos and Don'ts" of Save The Date cards. Here's our quick summary.
1. DO send Save The Date cards. Unless you have a really, really short engagement, it's a must in this day and age. It will allow your guests to clear their calendars, especially if you're planning a destination wedding!
2. DO send them 6-8 months before the wedding, send them closer to 8 months before if you have a destination wedding.
3. DON'T send them too early. Sending them a year before the wedding is just too far out. Your guests might throw them out (gasp) or forget!
4. DO send them to the people on your guest list you are absolutely sure you'll be inviting. If you have a "B list," wait until you send the actual invitation before you use that list. Because once they are out, there's no going back!
5. DO ensure that you are clear about who you are inviting. For instance, are children invited? What about significant others? Being direct at this point prevents confusion later, and enables your guests to make the appropriate child care in advance.
6. DO have fun with the save the date design. Save the date cards don't have to be formal. Here is where you can have fun with color, fonts and motifs. The design of the save the date card will set the tone for your wedding so make sure the aesthetic truly matches your style. Save the date cards with photos have become more common and can set a very personal tone for your friends and family.
7. DON'T include your registry information (although it's tempting). This is still considered "bad taste." Feel free to list your wedding website on your save the date card; that's where your guests can find your registry and event details.
8. DON'T send it electronically! An actually paper save the date card is much appreciated, especially for those family members who would like to pin it to a bulletin board or save it as a keepsake. Magnets have been a fun way to send save the date announcements. We can do magnets for you but we are "paper people" so of course we prefer paper!
9. DO keep it simple. Your save the date card does not have to include any information on the church, synagogue or reception location. Just your names, a date, city and state is really all you need. All the details can come later in the wedding invitation suite.
10. DO give us a call at 203.557.6777 or email us at info@bespokedesigns.com to make an appointment (or stop in). We'd love to help you create your perfect save the date cards!