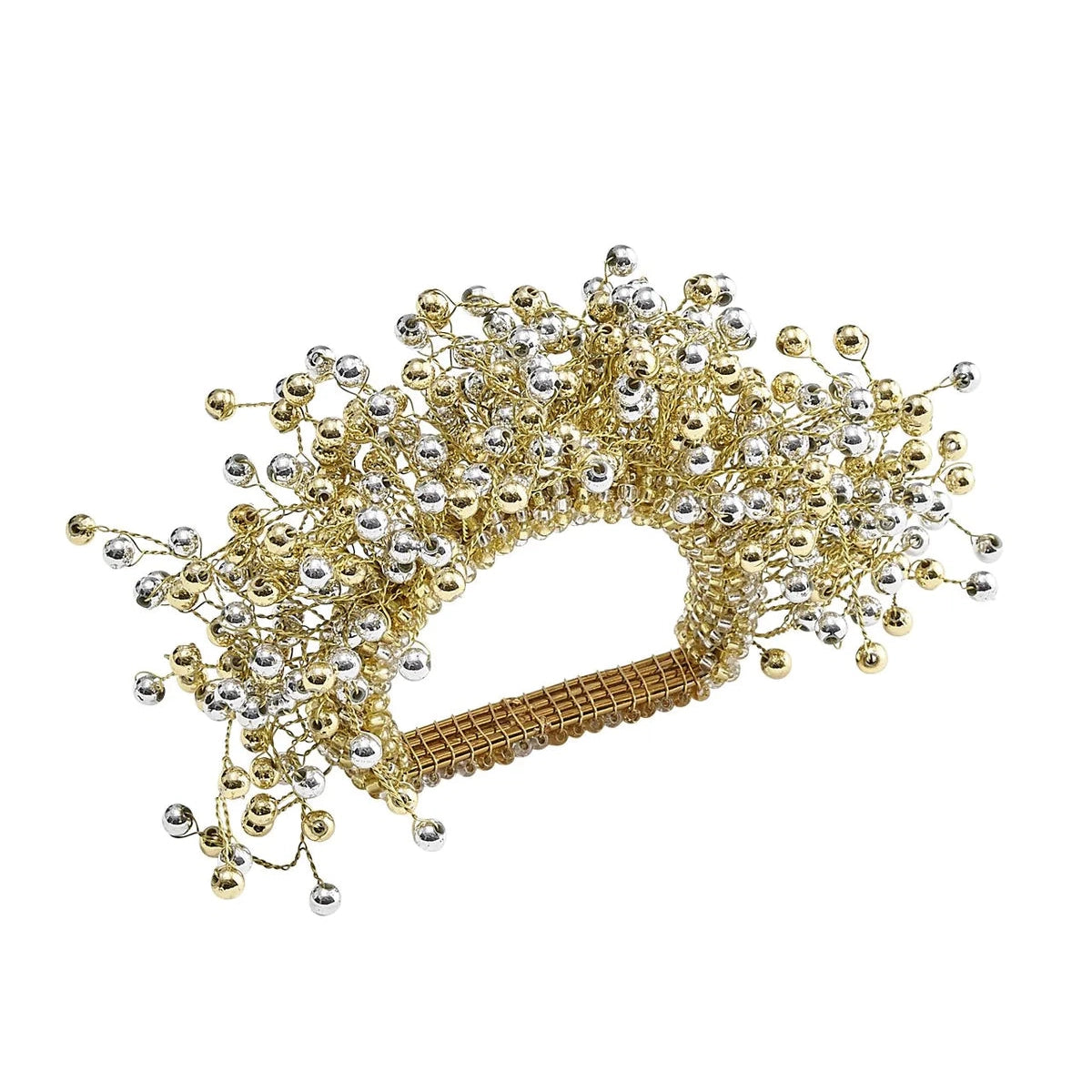 Spray Napkin Ring, Gold & Silver, Set of 4
These gold beaded napkin rings can be used on any elegant tablescape.
Details & Dimensions
The Gold Splash Napkin Ring features hand-attached gold glass beads. These beaded napkin rings are versatile enough to use throughout the year. In the fall, the golden hue will complement a festive Thanksgiving table. As holiday napkin rings, they will sparkle with the twinkling lights.
Materials: 50% metal, 35% plastic beads, 15% glass beads
Color: Gold/Silver
Weight: 4.0 lb.
4.5" x 1.5" x 2.75"
Care Instructions
Wipe with a damp cloth.