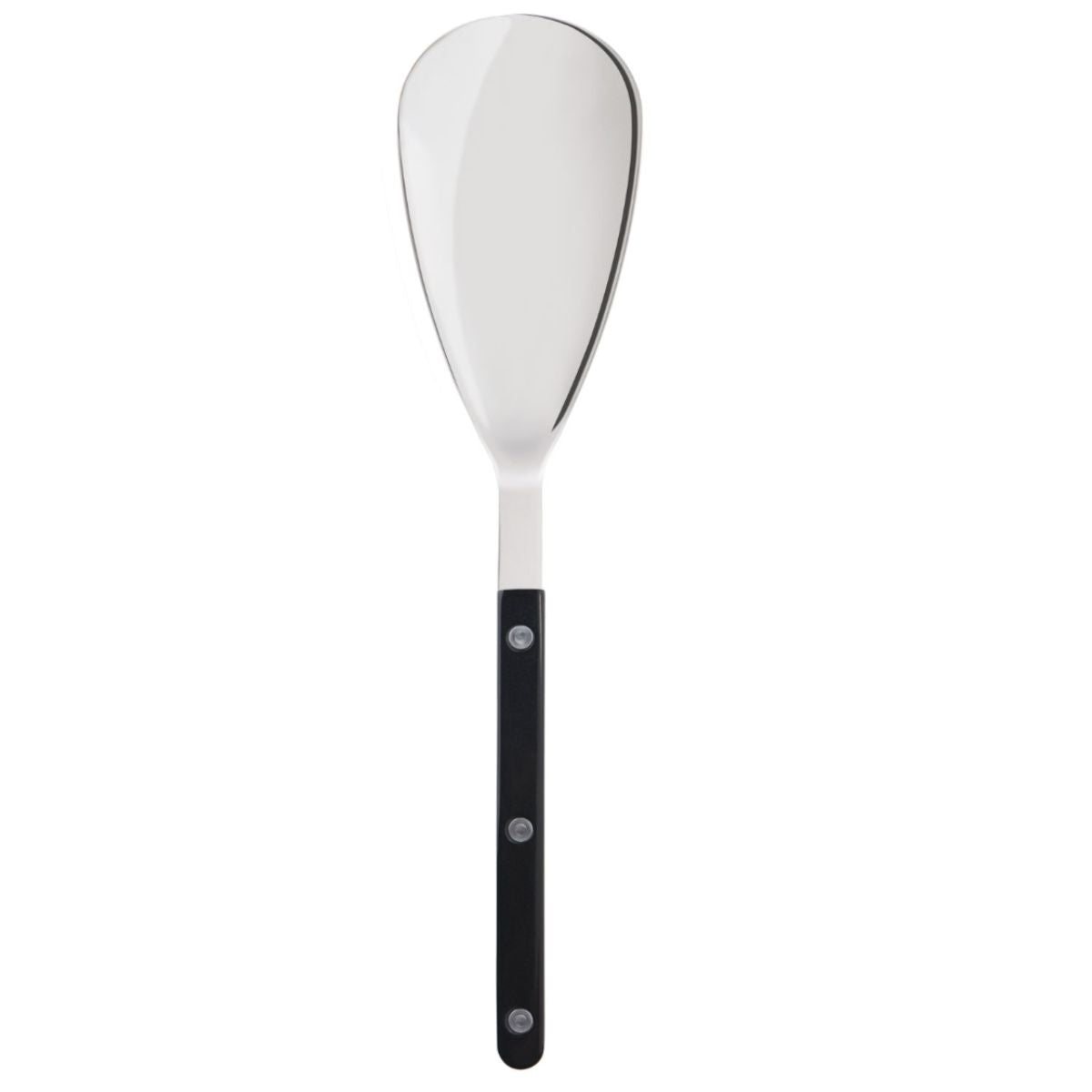 Bistrot Shiny Black Risotto Spoon
Thanks to its generous and deep design, the rice spoon is ideal for serving rice, as well as all types of accompaniments, such as potatoes and vegetables. This is the serving piece that you will never want to be without, once you have one. It also makes a wonderful hostess gift. 

Details & Dimensions
Made in France
18/10 Stainless steel with acrylic handle
10.25"
Dishwasher safe; air-dry setting