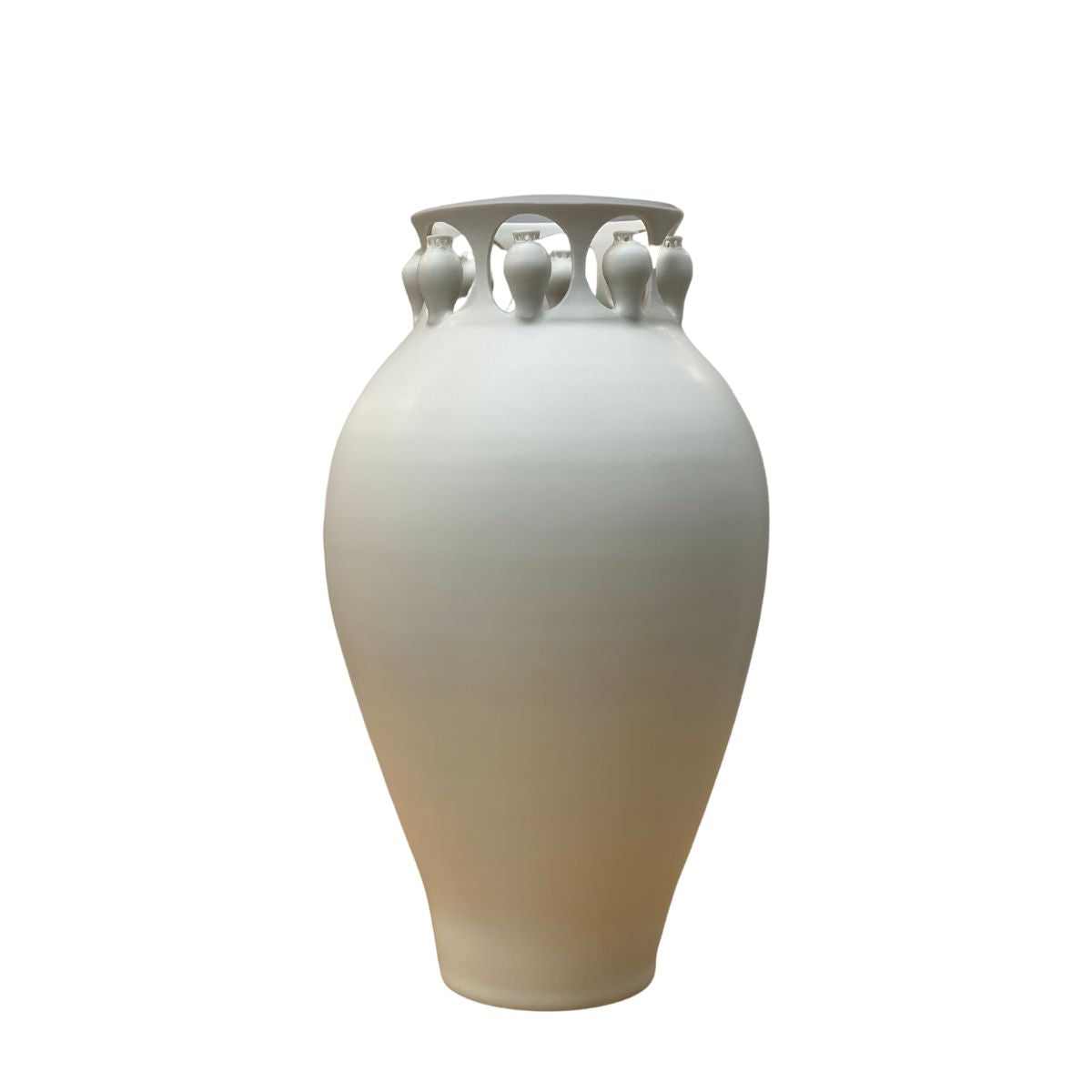 A cathedral vase with 8 porcelain miniatures. This white porcelain vase with satin enamel is very soft to the touch. Named Cathedral Vase, it is inspired by the facades decorated with gargoyles of these buildings.
Details & Dimensions
Eight miniatures bearing his effigy are enthroned on each indentation. This piece is entirely turned on a lathe down to its miniatures, which are also turned one by one. Each indentation is first traced, cut out and then taken. This same detail is reproduced on the 8 miniatures before being assembled on the vase.
Emblematic of a series which composes between openwork and miniature, each model is designed and made as a unique piece, then is signed and dated by hand. 
10.25" H x 6" D