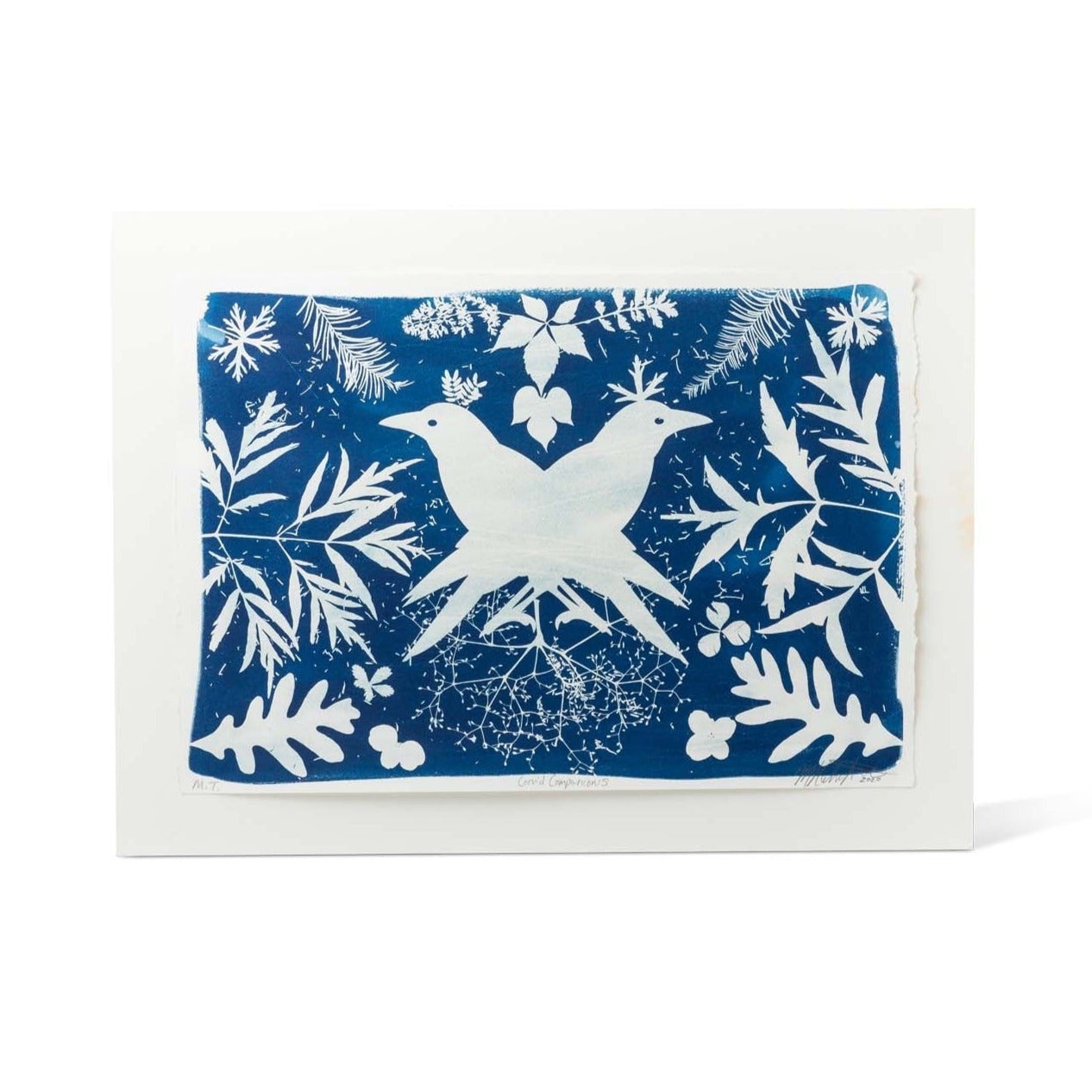 Corvid Companions Original Cyanotype
Original cyanotype on acid-free cotton rag paper.
Details & Dimensions
Maggie Robertson is an artist living and working in St. Louis. Limited edition of 150 made; each one signed and numbered. Each of these is similar but may vary a bit from the image shown.

12" x 17"