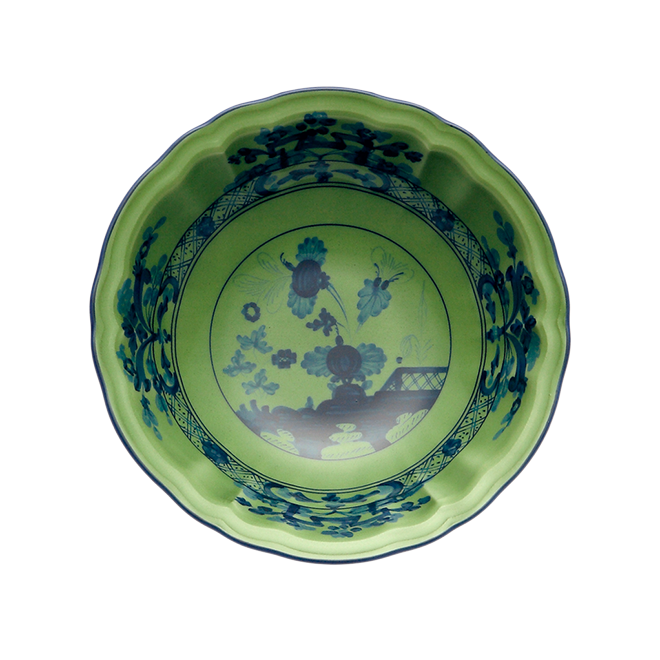 Fruit Bowl Ginori Oriente Italiano, Malachite
Exuberant, exotic, enticing. A stylized flower, known as the "garofano" — carnation — in the tradition of Florentine ceramics and reinterpreted by Gio Ponti in 1946, evokes distant memories in the Oriente Italiano Collection. The graceful, delicate hues of dawn and dusk glisten on porcelain like a symphony. This is the scenario of the Oriente Italiano Collection on the Antico Doccia shape, where the airbrush technique and the inventiveness of colour converge to create a magnificent pattern. A beautiful palette creates richly balanced compositions: blue against light blue with a 24k gold trim. Handmade and decorated in Italy.
Details: Due to high demand, please allow 4-6 months to ship.
Material: Porcelain
Dimensions: 6"
Care: Hand wash