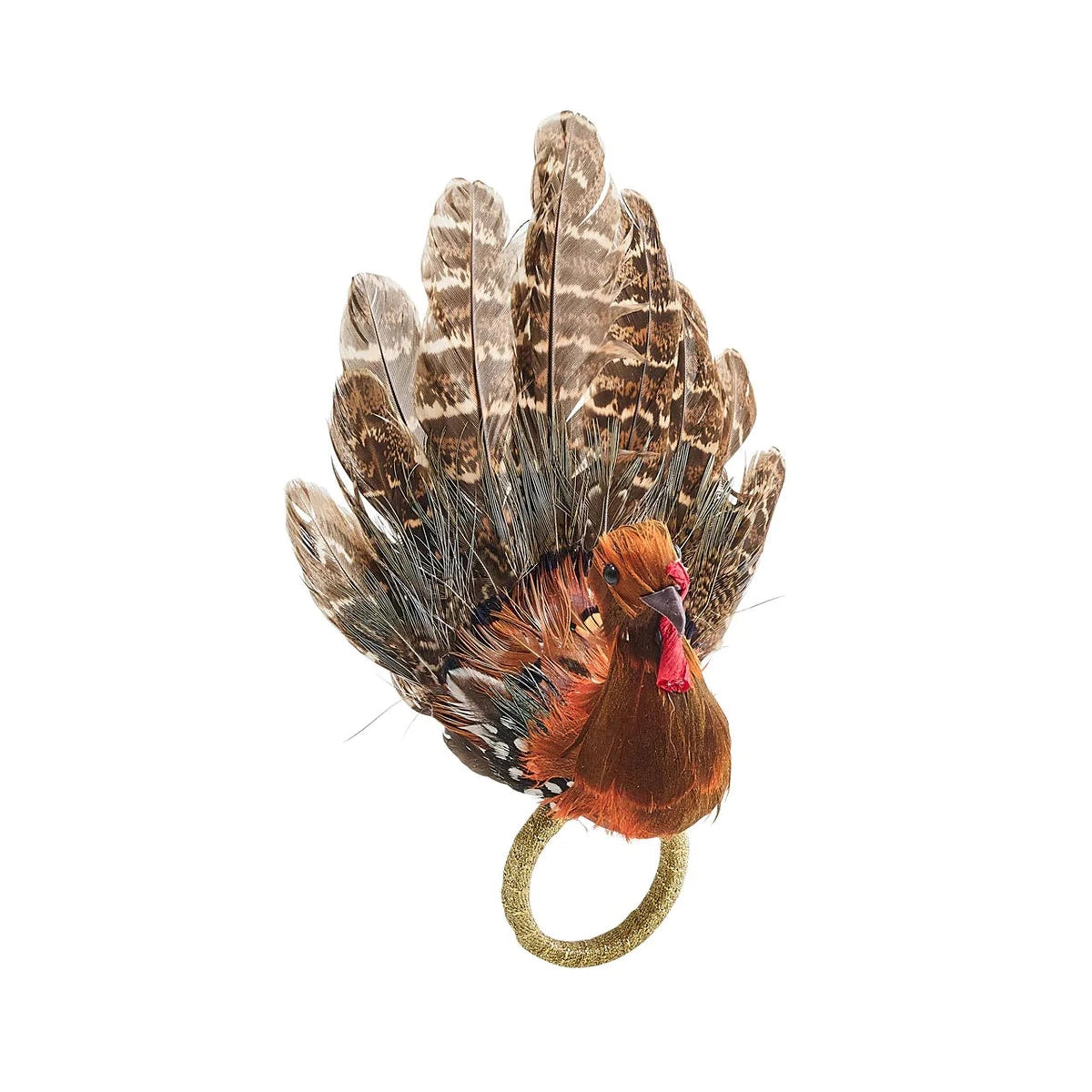 Gobble Napkin Ring, Set of 4
Set a stunning Thanksgiving table with the Gobble Napkin Ring, which features natural feathers in the shape of a turkey.
Details & Dimensions
These fall-themed napkin rings will add a festive touch to your autumn table settings. This Thanksgiving Napkin Ring features fall shades of browns, reds, and oranges.
Materials: 40% Styrofoam, 20% Pheasant feathers, 10% Goose feathers, 5% Duck Feathers, 5% Guinea fowl Feathers, 5% Plastic, 5% Paper, 5% Polyester, 5% Wood Base
4.75" x 5" x 2.25"
Care Instructions
Wipe with a damp cloth.