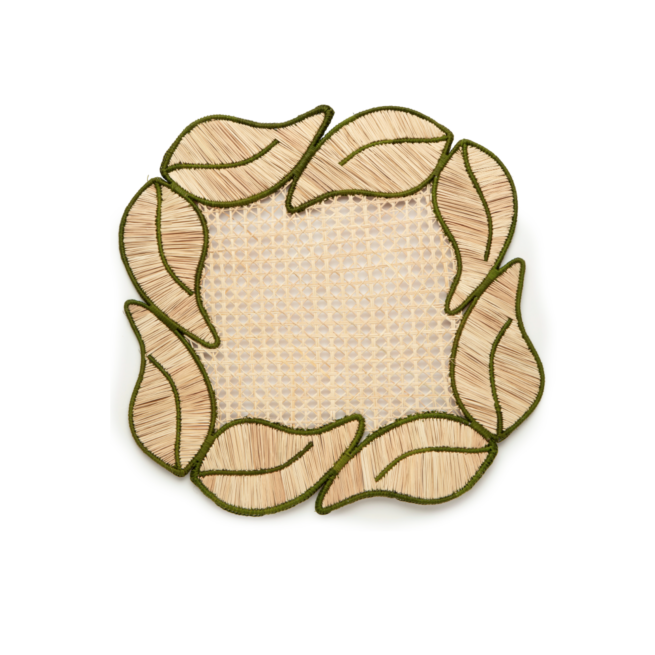 Hand Woven Leaf Border Placemat, 2 Colors
Unique Hand weave in natural and olive green feature made from Iraca Palm leaf by Colombian artisans.
Details & Dimensions
This beautiful placemat is sure to add a natural accent to a modern table. These stunning patterned pieces are perfect for your spring and summer table and home decor.
Made in Colombia from Iraca Palm leaf.
Material: Cane.
10.6" x 10.6"