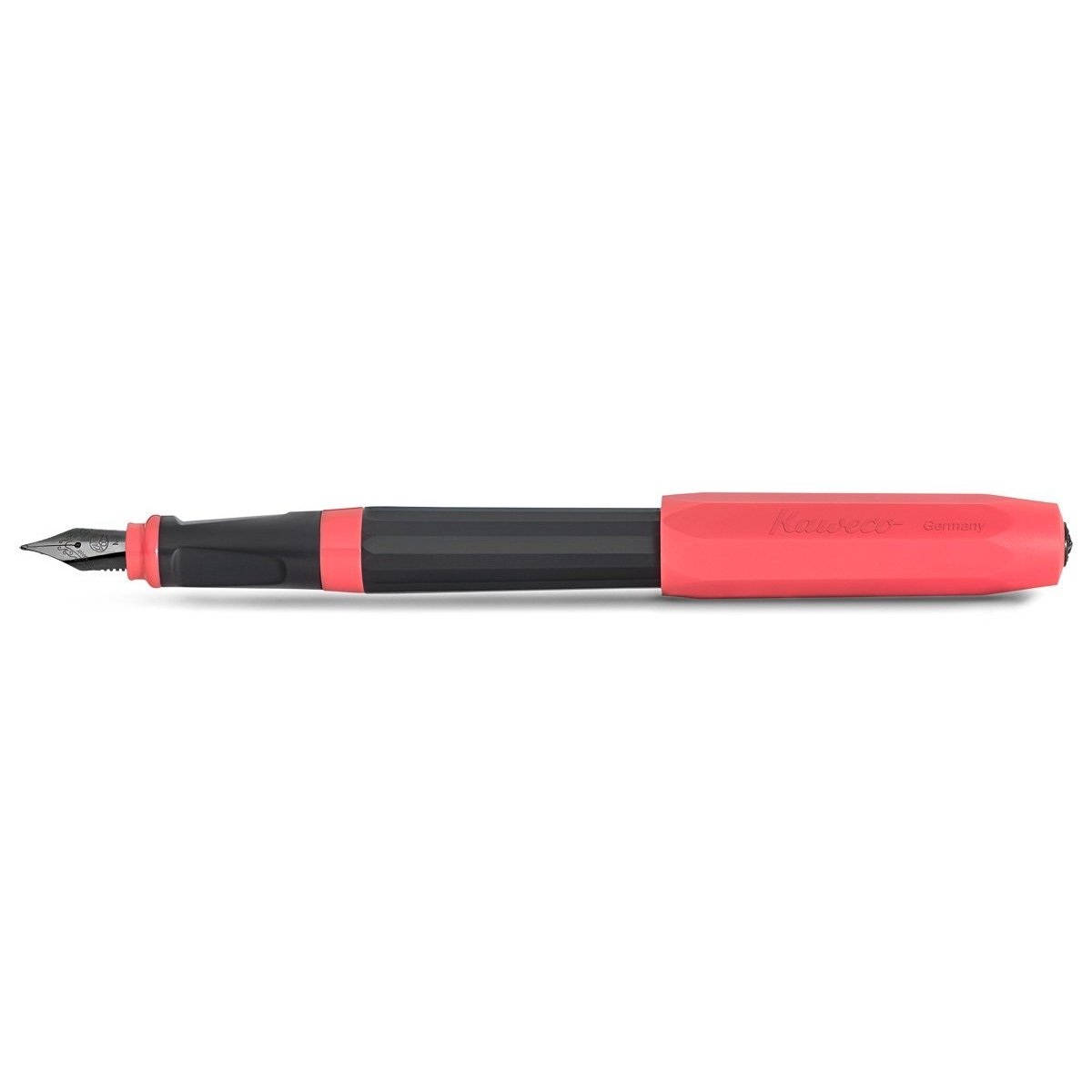 Kaweco Perkeo Fountain Pen, Fine Point, Bad Taste
Originally released as a dip pen around the year 1900, this fountain pen has been revived as a stylish entry-level fountain pen perfect for students and beginners.
Details & Dimensions
Made in Germany.
Materials: steel, plastic
Capped: 5.5" L
Posted: 6.3" L
Uncapped: 5.1" L
Care Instructions
Keep writing to revive ink.