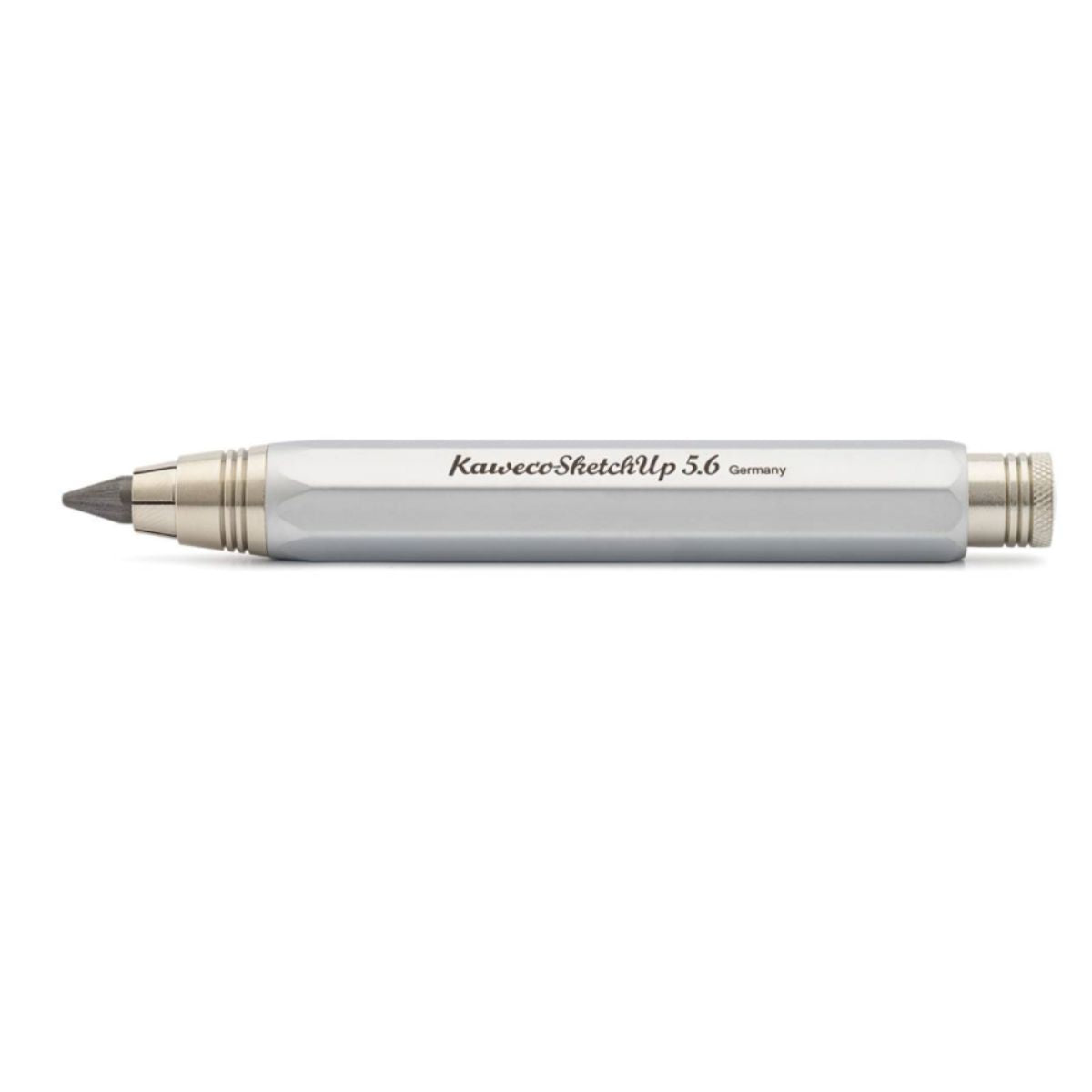 Kaweco Sketch Up Pencil, Satine Chrome
As the name suggests, this pencil is ideal for loose sketches with broad lines and shading.
Details & Dimensions
The Sketch Up Clutch Pencil features Kaweco's signature octagonal barrel and is an excellent quality heavyweight pencil that takes an extra-large 5.6 mm lead.
A lead sharpener is conveniently integrated into the removable push button. Pressing the button opens the drop clutch mechanism, allowing the lead to be extended, retracted, or replaced.
Made of satin chrome plated solid brass with polished chrome nose and button.
Supplied with one 5.6 mm 5B graphite lead and presented in Kaweco Paper Gift Box.
Accepts leads sized 5.4 to 5.7 mm.
Refill Type: Refillable.
Made in Germany.
4"L