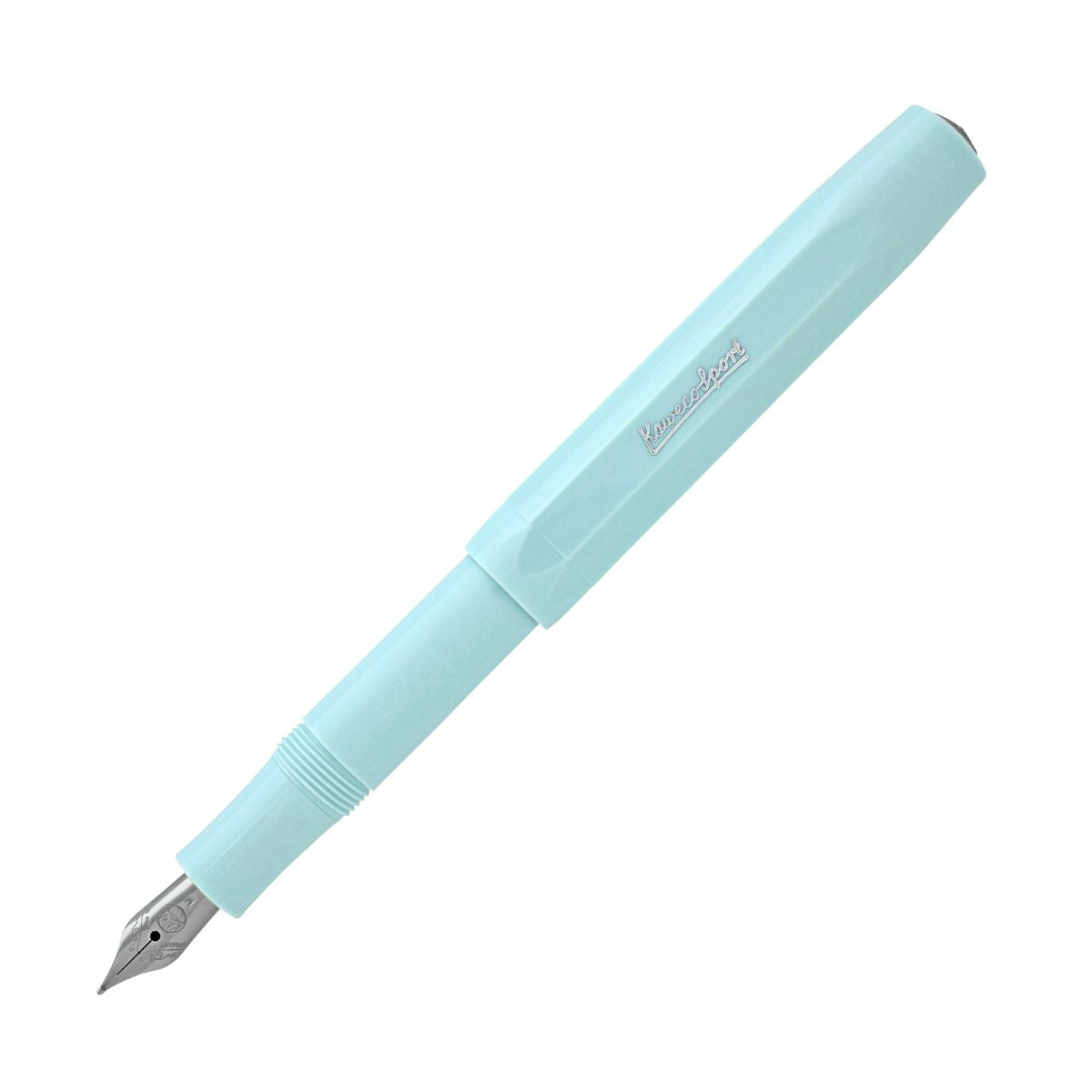 Kaweco Skyline Fountain Pen, Mint Medium
The Kaweco Skyline Sport is a pocket-sized fountain pen that transforms into a full-sized pen when the cap is posted.
Details & Dimensions
The Kaweco Skyline Sport is one of Kaweco's many diminutive fountain pens. This fountain pen comes with a stainless steel nib and an ink cartridge.
Material: The pen's body is made of plastic, and the nib is steel.
Kaweco is a German brand of writing implements, originally introduced by the Heidelberg Pen Company for its dip pens line in 1889. The success of Kaweco today can be largely attributed to inspiration from historical products of earlier periods. The brand's history and the nostalgic design of its products are deeply intertwined with modern technology.
When capped: 41.5" L
When posted: 5.2" L (very comfortable)