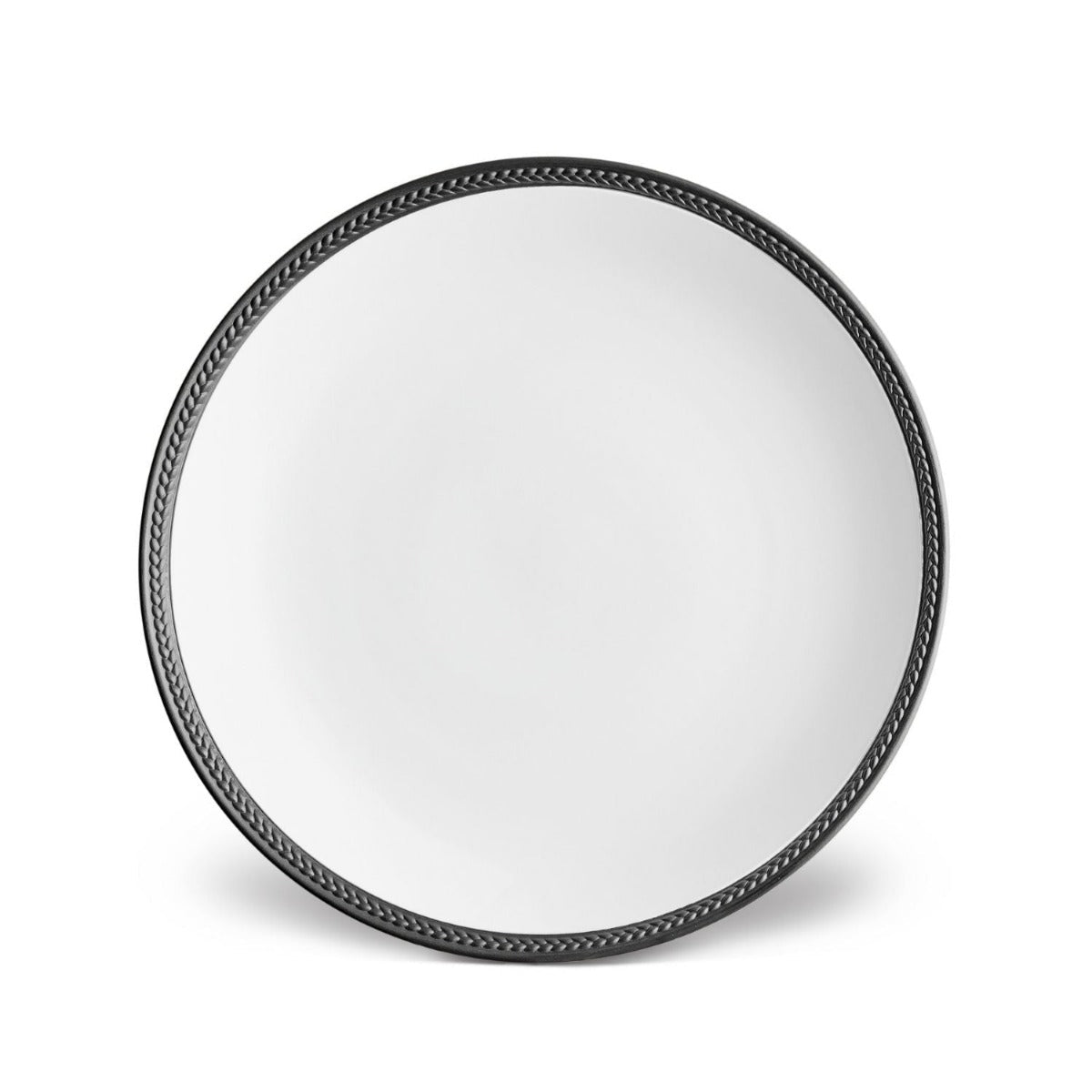 L'objet Soie Tressee Black Dinner Plate
Soie Tressée, French for "Silk Braid," is a modern expression of a timeless classic.
Order Information
This item is a special order and is not available for return or exchange. Final sale. Please allow 1-2 weeks to ship.
Details
Made of porcelain, this dinner plate is available in white or with braids beautifully accentuated in black.
Material: Porcelain.
Dimensions & Care
Dishwasher safe using a gentle energy-efficient air-dry cycle or may be hand washed and dried with a soft cloth.
Avoid acidic detergents. Microwave safe.
10.5"