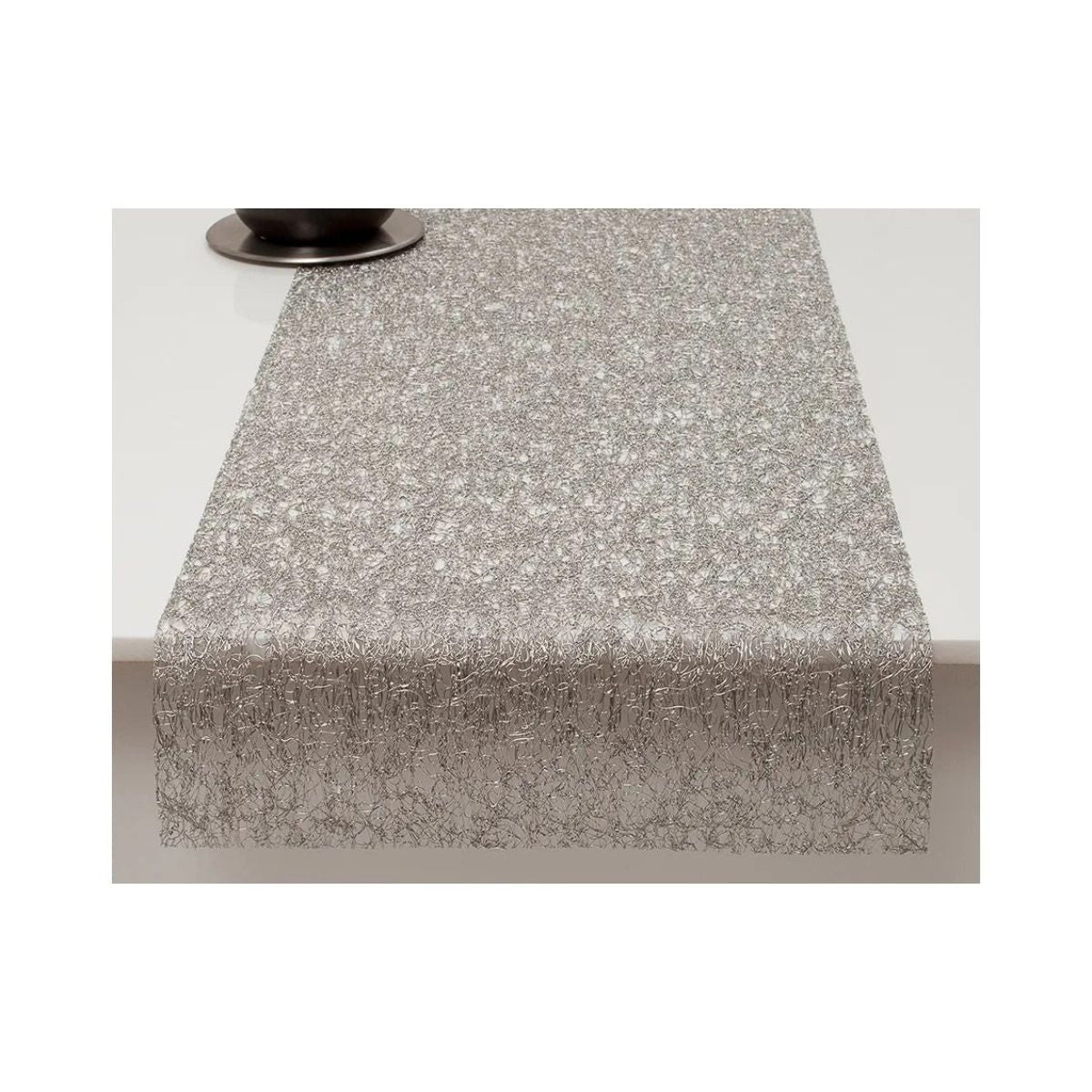 At first glance Metallic Lace appears to be real metal, however upon closer inspection it is clearly a very sophisticated and refined textile. The open abstract netting is 'metalized' to form the metallic looking surface and thus becomes a truly contemporary lace in both placemats and runners.
Details & Dimensions
For indoor/outdoor use.
13" x 70"

Care Instructions
Simply clean with warm water and clean soft sponge. Avoid cleaning agents that contain ammonia, household alcohol or other harsh ingredients.