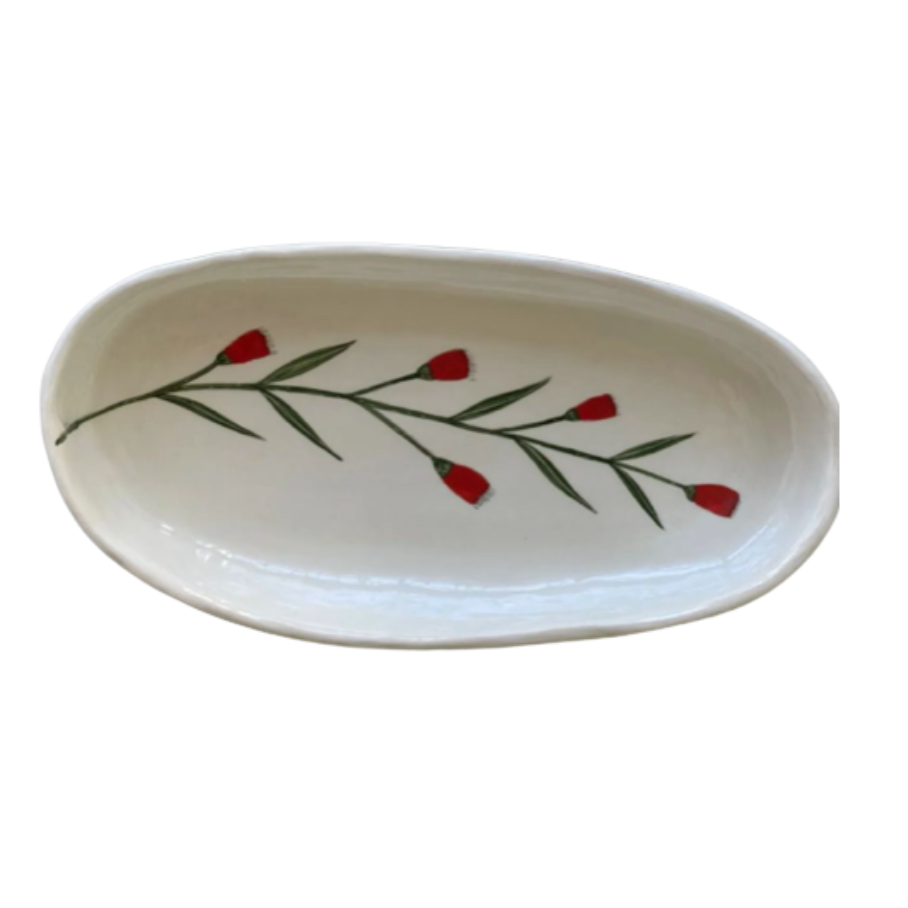 Oval Ceramic Dish, Red Wild Flowers
A beautiful hand crafted and hand painted oval dish, made from high-fired stoneware. No moulds or wheels are used in the lengthy, creative process.
With decorative hand drawn designs depicting the wildlife surrounding the artist's home, this oval dish is sure to delight wherever it is used or placed.
Details & Dimensions
Approximately 15"L x 7.8"W x 2"H
Care Instructions
Microwave, dishwasher & oven safe