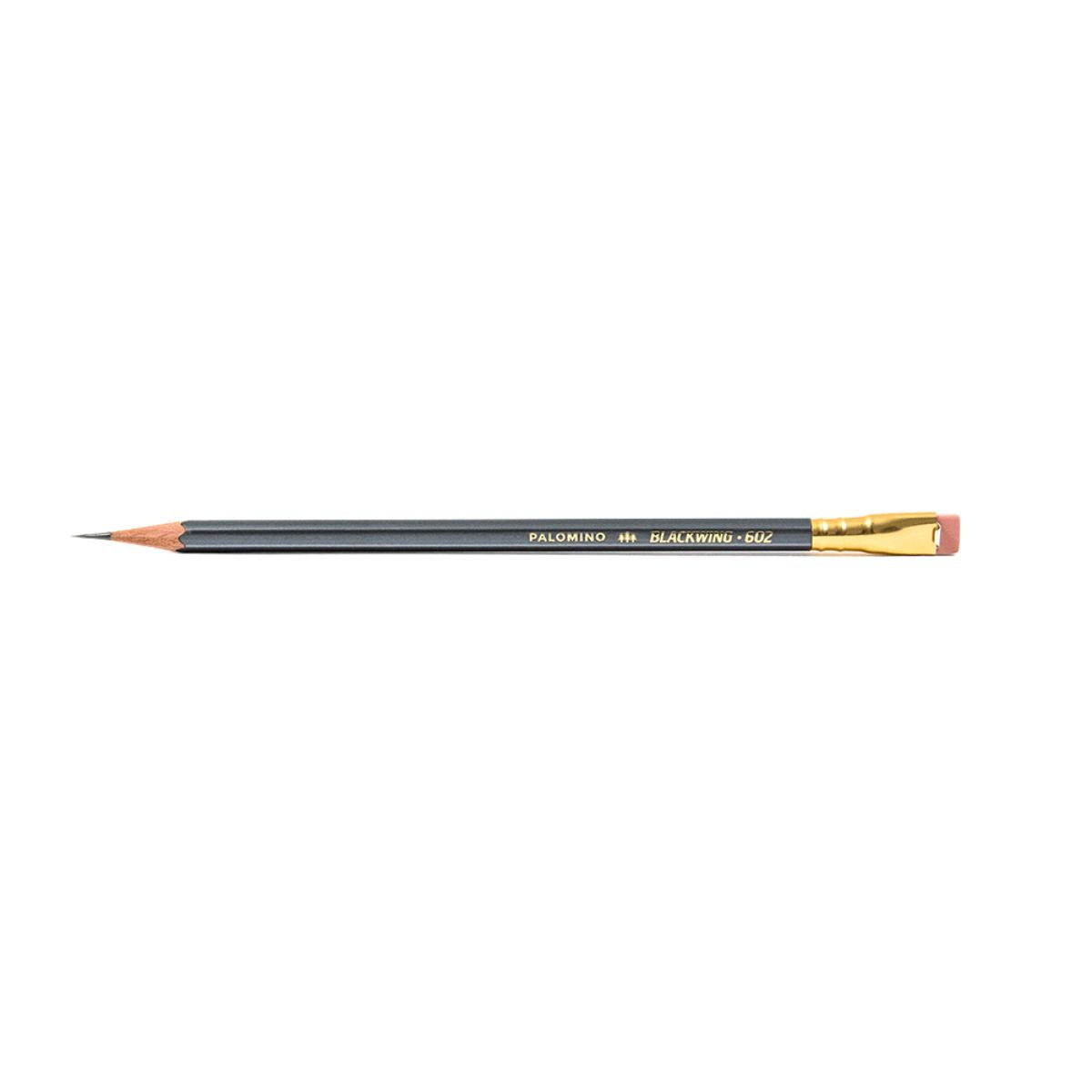 Palamino Blackwing 602 Pencils, Set of 12
Praised in the New Yorker, The Boston Globe, and Boing Boing among others, the Palomino Blackwing 602 features a firm and smooth graphite core that helps it deliver on its promise of "Half the Pressure, Twice the Speed."
Details & Dimensions
Blackwing 602 pencils feature a gunmetal grey finish and iconic square Blackwing ferrule with a pink eraser. Blackwing 602 pencils come in packs of 12.
It is believed that by using this item, people will be able to slow down and find some balance in their fast-paced digital lives.
Iconic ferrule design. Thick, gunmetal finish and crisp, gold imprint. Cedar casing that sharpens evenly and easily.
Specially formulated graphite that writes smoothly. Genuine Incense-cedar.
Material: Japanese graphite. Aluminum ferrule.
Made in Japan.
7.9" L