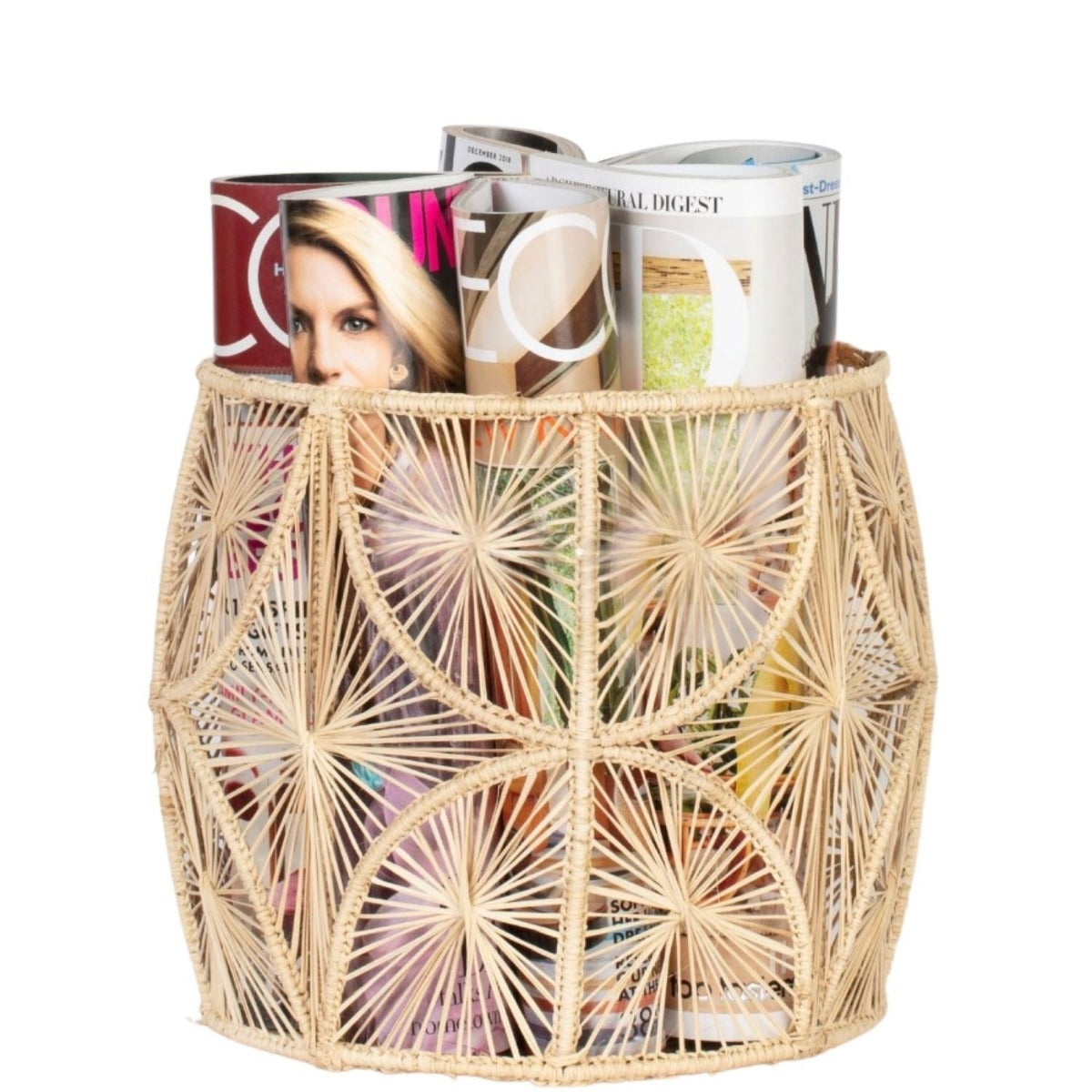 Vessel - Handwoven Panela
Handwoven in Iraca fiber, this intricate vessel is versatile and unique.
Details & Dimensions
Whether used as a hurricane for candles, a waste bin, or as a vase for florals, it works beautifully as stand-alone decor and or as a centerpiece in tablescapes.
A design brand that works closely with the very talented artisan community of Colombia developing products that can be easily appreciated in the international market. Focused on handmade pieces, natural and organic materials, and traditions that respect the people who make them and the environment.
11.5" H x 6.5" D