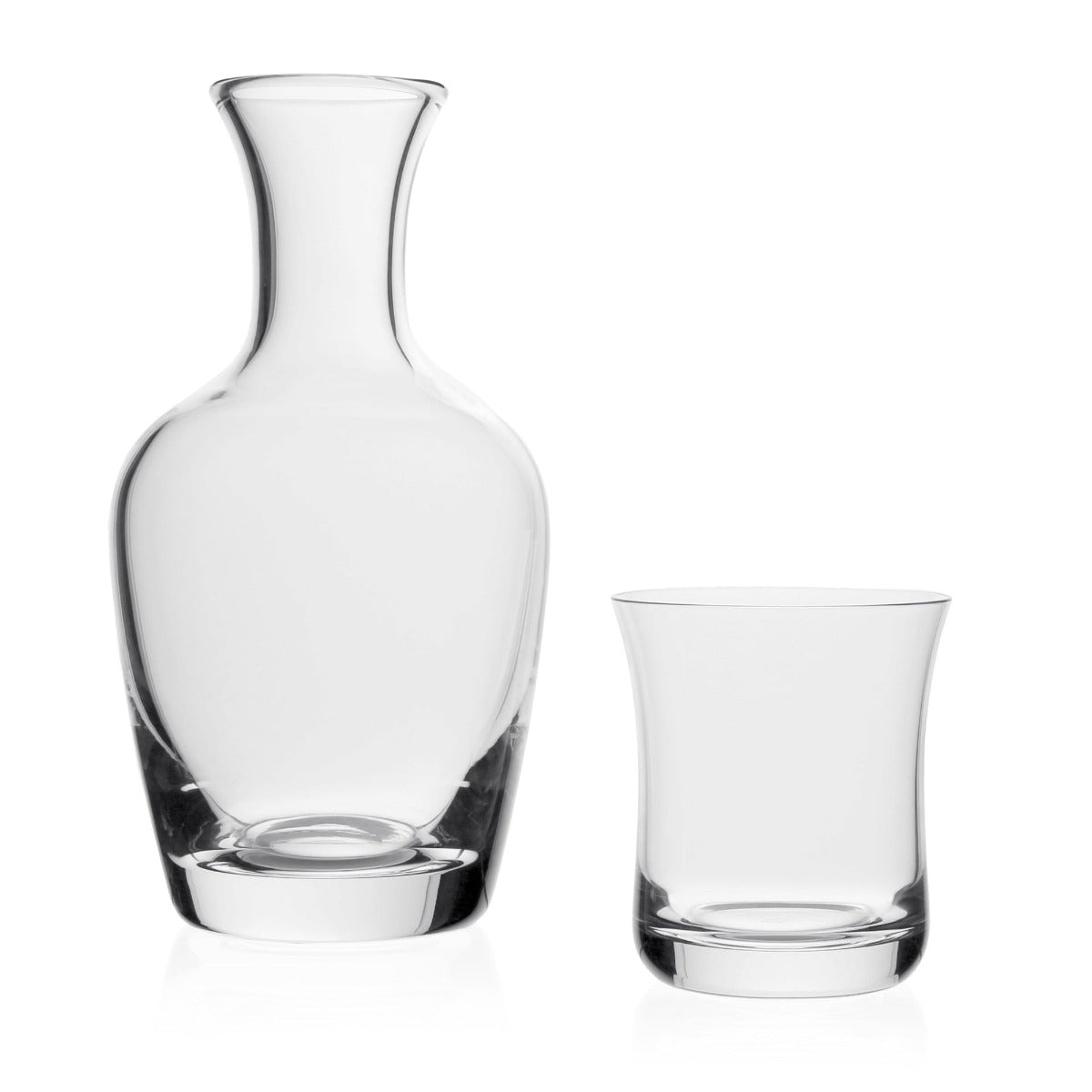 William Yeoward Classic Carafe & Tumbler
The Carafe and Tumbler set are perfect for the bedside table and are beautifully handmade.
Details & Dimensions
Known for the unique hand-cutting and engravings that results in beautiful yet practical pieces, William Yeoward Crystal has been creating handmade glassware since 1995.
The Classic collection has been designed to lend a simple yet elegant element to the table hand made from the finest glass.
28oz / 800ml
8"
Handmade Glass