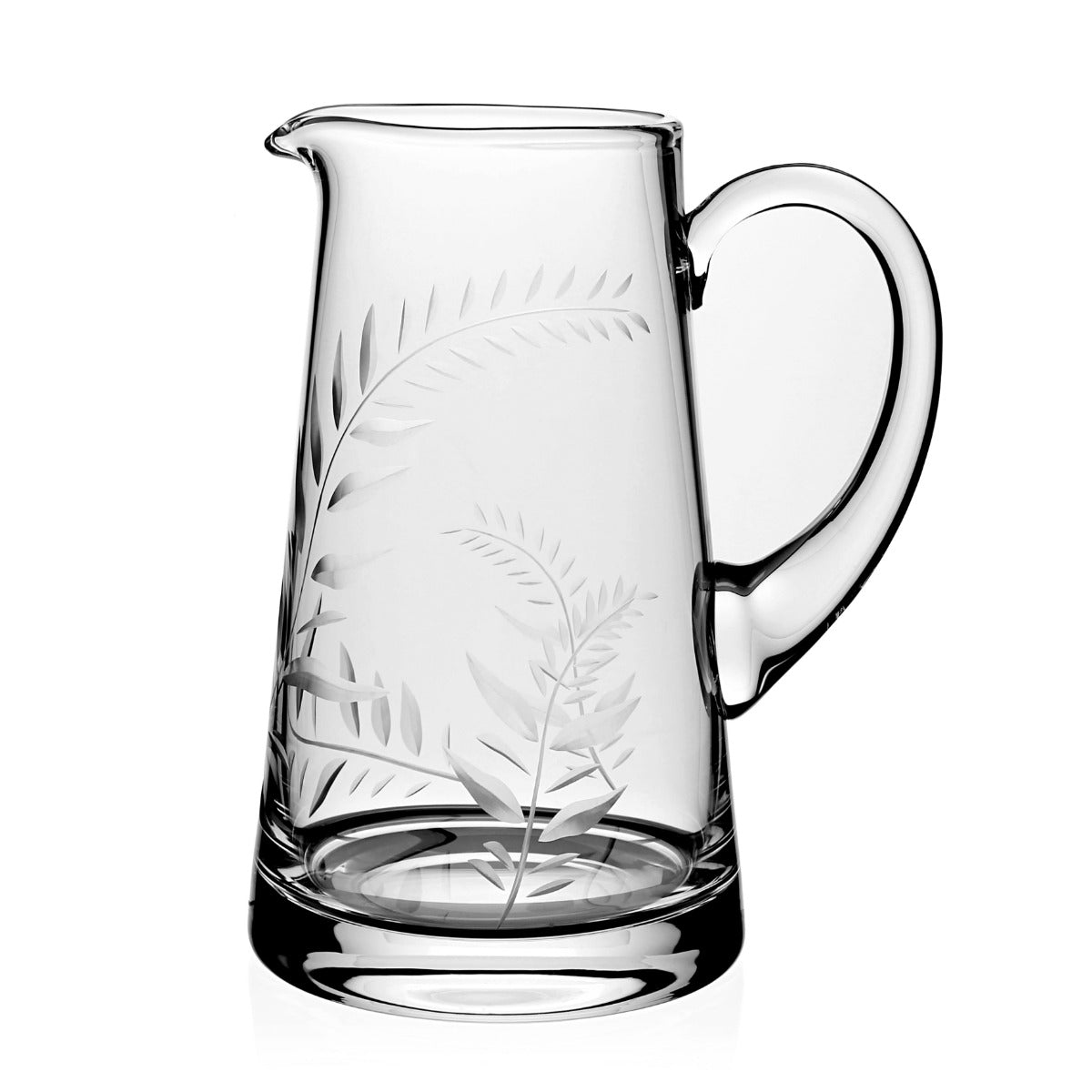 William Yeoward Jasmine 2.5 Pint Pitcher
The Jasmine Pitcher is a beautifully engraved straight-sided piece – completely handmade and engraved with an intertwined Jasmine vine.
Details
A beautiful and functional straight-sided pitcher with hand-engraved etching of intertwined jasmine leaf that is as lovely and timeless on a rustically set table as it is on a formal tablescape.
Founded in 1995, William Yeoward is known for its stunning crystal creations inspired by English and Irish glassware of the 18th and early 19th centuries. Each piece is handcrafted using the same traditional methods employed more than 150 years ago.
William Yeoward's balance of traditional quality and modern style has earned the London company global renown as well as a Royal Warrant from the Prince of Wales.
Material: Handmade Glass
Pattern: Jasmine
Dimensions & Care
Capacity: 2.5 Pints / 40 oz
Leaving any liquid in a pitcher for more than a few days can lead to hard-to-remove stains forming on the inside.