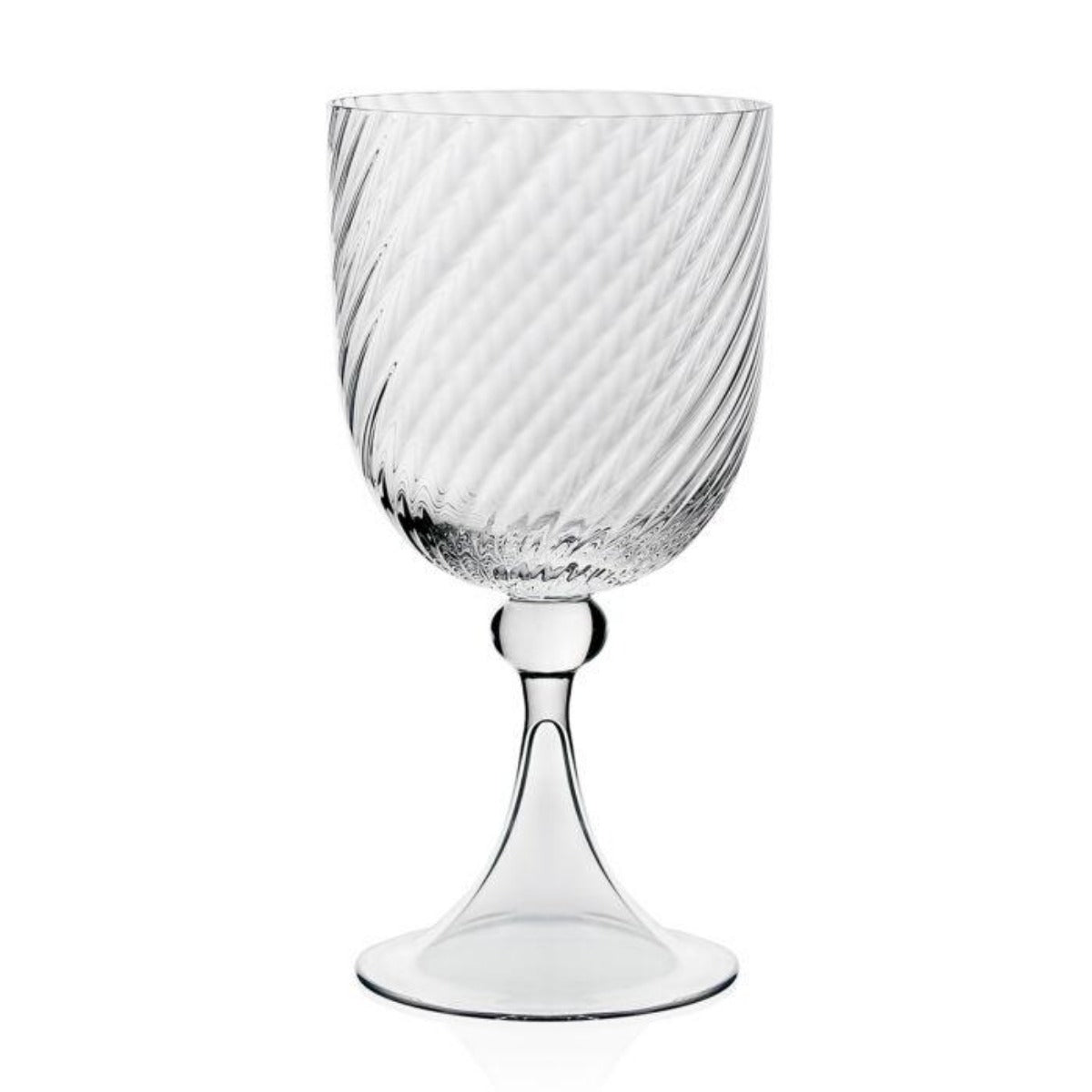 William Yeoward Venetia Goblet
This new design from William Yeoward Crystal is perfect for traditional entertaining, but it has a contemporary look which fits in just as well with today's more informal style of living.
Details & Dimensions
The tight twist design makes the Crystal sparkle in the light and the elegant stems are inspired by historic techniques perfected centuries ago by the glassmakers of Venice. These glasses are entirely hand made by skilled European glass masters, and no lead is used in making this contemporary Crystal.
Capacity: 460ml / 16oz
Dimensions: 7.25" / 18.5cm
Material: Handmade Crystal